Medical Services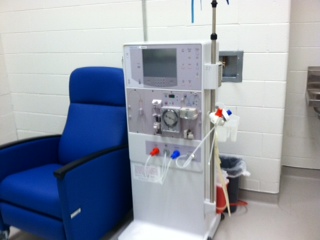 The Sheriff's Office entered into a three-year, comprehensive, Medical Services contract with Correctional Medical Care, Inc. in July 2017 to deliver healthcare services at RCJC. The Justice Center houses a fully equipped, multi-functional medical housing unit designed to provide maximum, onsite care to more than one thousand Jail Residents.
18 Special Management Beds
Dental Office
Dialysis Unit
Hyperbolic Oxygen Chamber
X-ray Exam Room
OB/Gyn Services
The use of telemedicine is just one of many new and exciting opportunities underway at the RCJC. It puts the Sheriff's Office and Jail at the forefront of using medical technology as a method to deliver quality, timely, efficient, and cost effective medical services to all Residents. The telepsychiatry component offers a host of benefits that serve to augment traditional mental health practices:
Mental Health Screenings
| Health Category | Monthly Average |
| --- | --- |
| MENTAL HEALTH ASSESSMENT | 765 |
| MENTAL HEALTH SICK CALL - SOCIAL WORKER | 369 |
| MENTAL HEALTH EVALUATION | 133 |
| TELEPSYCHIATRY SESSIONS | 45 |
| MENTAL HEALTH PSYCHIATRIST (MH) | 31 |

For more information on Correctional Medical Care, Inc. and the array of medical services provided here at RCJC, visit cormedcare.com.
For Inquiries or additional information, contact the Medical Department at 804-646-1045 or 804-646-0916.