Contact Us
900 E. Broad St., Suite 107
Richmond, VA
23219 USA
 
Fax: (804)646-3904
About the Center of Financial Empowerment
The Office of Financial Empowerment is hosted by City Treasurer Nichole R. Armstead who made a commitment to provide accessible financial resources to the Richmond community. Our office is working to build a reputation in Richmond as a platform and hub for personal finance resources and services in order to address economic disparity and to bridge the gap between residents and those who can provide assistance and support.

Budgeting Tools
The Treasurer's Office has created a tool to help you know where your money is going and help you keep a budget. Click here to see the budget worksheet. 
---
While there are many organizations in Richmond working hard to provide resources to the community, it can be difficult for residents to easily locate what they need. Our center will help connect people with many resources such as financial assistance programs, workshops, housing services, online courses, and protection tips against financial predators. Check back to see the following list of resources grow! 
For a quick guide to the resources available in the Greater Richmond area, please see this PDF from United Way. This document includes phone numbers for many types of assistance such as disability services, ex-offender reentry programs, legal services, food pantries, housing services, mental health & substance abuse services, refugee & immigration services, and transportation..
For more information dial 2-1-1 or 1-800-230-6977. If faced with an emergency, dial 911.
Tax-Preparation Assistance - Available February through April
United Way VITA Tax Assistance
For qualifying families and individuals with income of $55,000 or less, free tax preparation services are offered through United Way's Volunteer Income Tax Assistance (VITA) program during the February - April season. Locations are available throughout Greater Richmond and Petersburg.
Helpful PDFs/Materials
The following are selections of documents that can help highlight relevant information on personal finance management. These resources are not intended to be an all-inclusive approach to financial awareness but can be a helpful launch pad for identifying where further assistance would most benefit you. 
Balance - Financial Literacy Training Resources

This web page contains topics overviews to help you start building your financial awareness and toolkit. Topics include credit, debit, saving & budgeting, homeownership, auto loans, college and retirement savings, privacy & security, taxes & income, and personal banking.
For Youth
Mayor's Youth Academy

 Launched in 2010, the Mayor's Youth Academy (MYA) is designed to develop Richmond's future leaders and workforce. The Mayor's Youth Academy serves Richmond youth (ages 14-19). It is the mission of the Mayor's Youth Academy to provide development opportunities to youth throughout the city of Richmond which include: job readiness training, leadership development, exposure to entrepreneurship, mentoring, and post-secondary career exploration. 
                  For more information about MYA, click here.
FICO Credit Galaxy Game

This is a FICO score educational game which is a helpful and unique introduction to learning about building good credit for youth and young adults. 

Balance:
The Office of Financial Empowerment has partnered with Balance to provide online resources focused on financial literacy and education for the citizens of Richmond. Balance offers comprehensive financial counseling and education services that can help people achieve financial independence. Whether it's reducing debt, buying a home, retaining a home, or simply improving money management skills, Balance provides guidance every step of the way.
Office of Financial Empowerment Partners
HumanKind: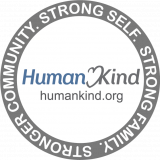 CapUp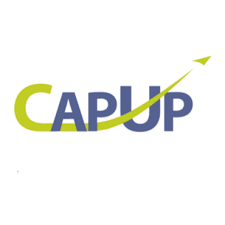 City of Richmond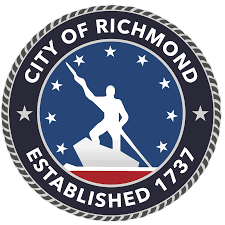 The Office of Financial Empowerment is proud to introduce a new public service from the City of Richmond:  Financial Navigators!
Financial Navigators provide over the phone guidance to residents to triage personal financial issues, identify immediate action steps to manage expenses and maximize income and make referrals to other services such as eviction relief, food scarcity and employment. The City of Richmond will offer these Financial Navigator services in partnership with HumanKind nonprofit agency.
The new public service is made possible in part by support from the Cities for Financial Empowerment Fund, a national nonprofit organization that provided grant funding along with significant technical assistance and training to city staff. The Financial Navigators initiative is supported by Bloomberg Philanthropies, the Citi Foundation, JPMorgan Chase & Co., and the Wells Fargo Foundation.
"The Financial Navigators public service brings a human element in connecting residents to resources and solutions," said City Treasurer Nichole Armstead. "They will provide guidance to individuals facing financial challenges and other crises who may be unfamiliar with what resources and options are available."
To have a Financial Navigator contact you,
We're doing more to Make Options and Resources Easy!