Homicide Support Group
The Richmond Homicide Support Group began in March 2008. It was born out of necessity – the need for a place of support and healing for survivors of homicide victims.
The Richmond Police Major Crimes Unit, under the direction of Captain James Laino, partnered with families and other agencies to provide a safe and understanding environment where experiences are shared, information is exchanged and support is provided.
Survivors and group members help each other feel less isolated by connecting with others; give and receive support; help to gain an understanding of loss and grief; help promote change, growth and restoration.
Attending a group like this may be a challenge, but our hope is that once you come and meet others who share similar loss, the burden may not be so difficult to bear.
It is unfortunate that we find ourselves on this journey, but we don't have to walk the road alone.
The Richmond Homicide Support Group meets the first Wednesday of each month at Richmond Police Training Academy, 1202 W. Graham Street. The meeting starts at 6:00 pm.
For more information contact (804) 646-6754 or Email the Homicide Support Group
Click to view the Homicide Support Groups Flyer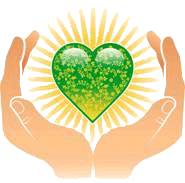 Helping Hands - Healing Hearts
Those who are loved are never lost
Partner Agencies

Commonwealth Attorney's Office Victim Witness Services Program
Criminal Injuries Compensation Fund

Related Links