Contact Us
Commonwealth's Attorney Office at:
Circuit Court Building: 
John Marshall Courts Building
400 N. 9th Street, Room 100
Richmond, Virginia 23219
Tel: 804-646-3500
Fax: 804-646-0506
Commonwealth's Attorney Office at:
General District Court Building:
Marsh Manchester Courts Building
920 Hull Street
Richmond, Virginia 23224
Tel: 804-646-8704
Fax: 804-646-8988
Commonwealth's Attorney Office at:
Juvenile and Domestic Relations Court Building:
Oliver W. Hill Courts Building
1600 Oliver Hill Way
Richmond, Virginia 23219
Tel: 804-646-2950
Fax: 804-646-3225
Victim Witness Services:
Tel: 804-646-7665
Fax: 804-646-3610
RESOURCES
APPEARING IN COURT
Dress appropriately or you may be asked to leave the courtroom.
You cannot bring a laptop, tablet, camera, firearm, knife, or other dangerous weapon into any courthouse. All persons will be searched upon entry into the courthouse.
You may bring your cell phone into the courthouse, but it must be turned over at the Sheriff's security desk for safekeeping until you leave the courthouse.
Avoid bringing young children with you; they may not be allowed in the courtroom.
ALTERNATIVES TO INCARCERATION USED BY THE OFFICE
(not an exhaustive list)
General Continuance
Deferred Disposition
Community Service
Restitution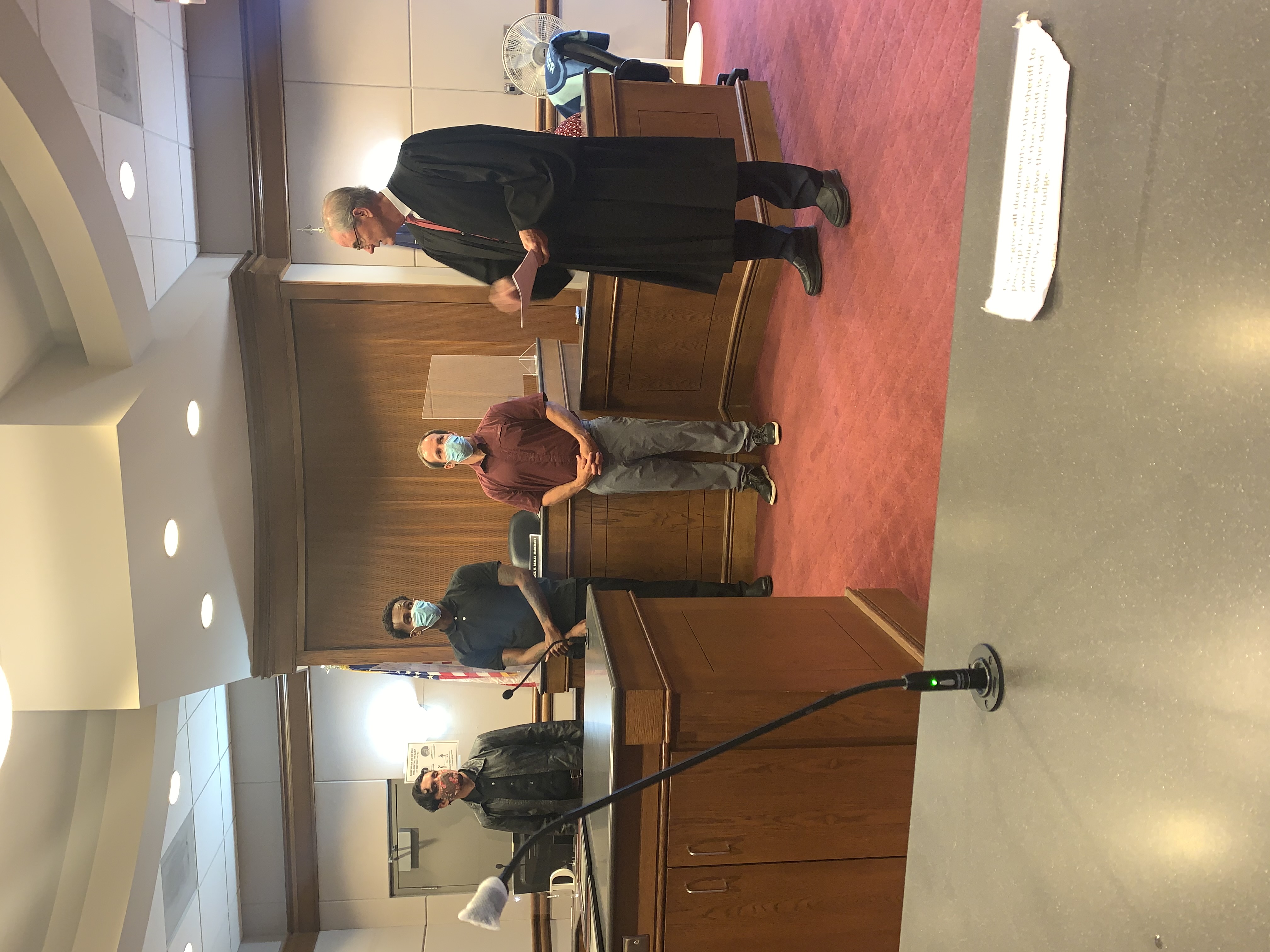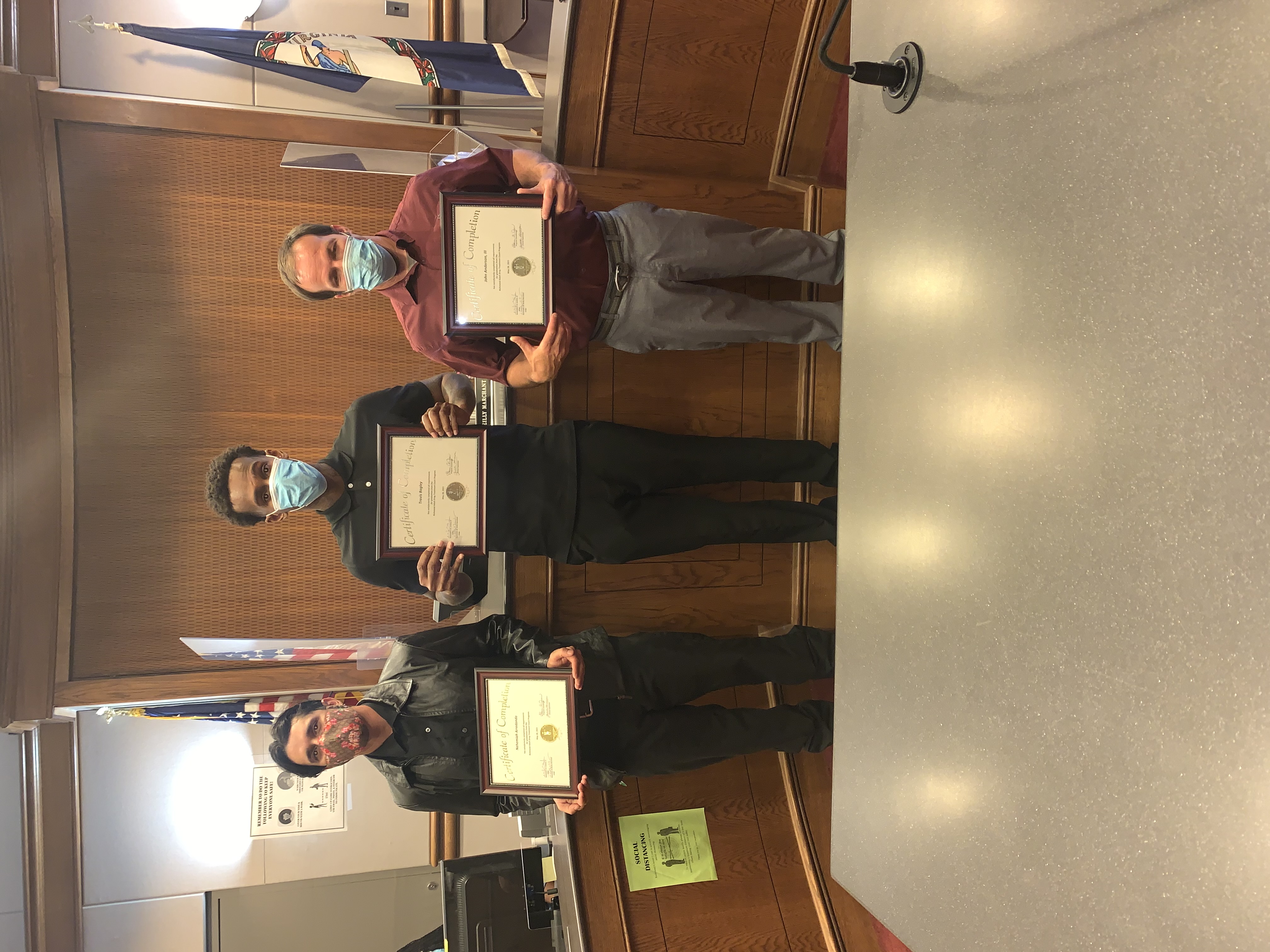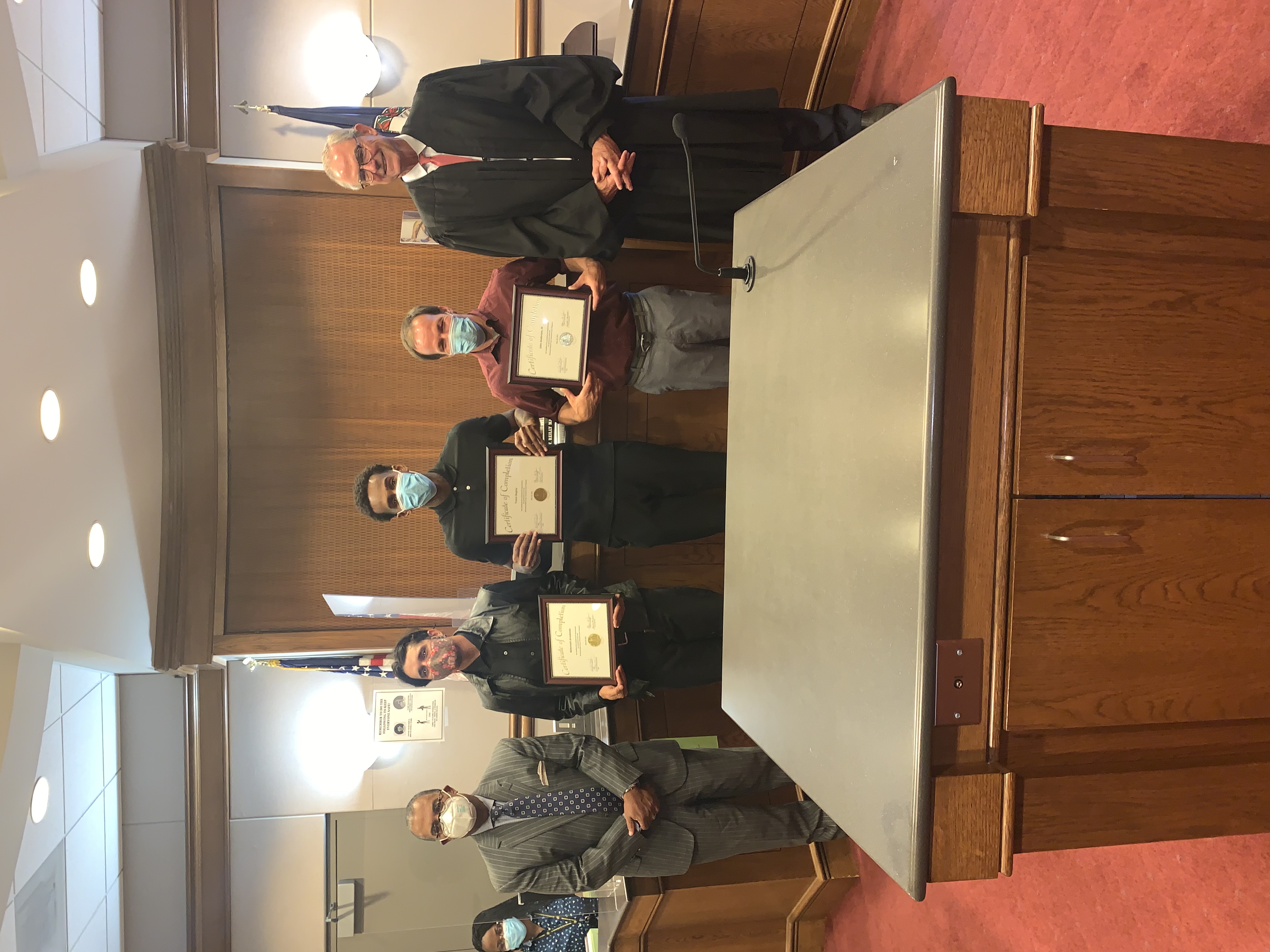 (Above photos from May 2021 Drug Court Graduation)
Day Reporting Center ("DRC")
Behavioral Health Docket (JDR Court and Circuit Court)
Mental Health Docket (General District Court)
Restorative Justice (JDR Court)
EXPUNGEMENT OF CRIMINAL AND CIVIL CHARGES
If your criminal charge or civil offense was withdrawn by our Office (nolle prosequi) or dismissed, you may be able to expunge those records as provided in Virginia Code § 19.2-392.2.  Petitions for Expungement for these nolle prossed or dismissed charges must be filed with the Circuit Court even if the case was not heard in Circuit Court (for example, if your case was originally heard in the General District Courts or in the Juvenile and Domestic Relations Courthouse).

The current filing fee for a Petition for Expungement is a total of $103.00 ($91.00 plus an additional $12.00 for service of process.)  However, the $91 filing fee will be returned to you if your petition is granted, and the Office of the Commonwealth's Attorney will waive official service of process saving you the $12 fee for service of process.  Please see letter below for additional details on waiver of service.  For additional information about filing the petition, please contact the Circuit Court Clerk's Office, Civil Division (804-646-6536) located in the John Marshall  Courts Building.

If you were a victim of an identity theft, and someone was charged with using your identifying information, you may also petition to expunge those records.  This type of petition must be filed with the court that handled that specific case, which may not be the Circuit Court.  There are no filing fees for this type of petition for expungement and as noted, our Office will waive official service of process.
COMMUNITY RESOURCES
(Not an exhaustive list)
GR-ACY (VCU Health)
OAR (re-entry post conviction)
RBHA (Richmond Behavioral Health Authority)
SAARA Center (Substance Abuse and Addiction Recovery Alliance)
The following links will allow you to search for an inmate by name:
Richmond City Jail
Henrico County Jail
Northern Neck Regional (federal, Gloucester, Richmond County, Northumberland, and Westmoreland)
Pamunkey Regional (Hanover)
Peninsula Regional (James City, York, and Williamsburg)
Riverside Regional (Charles City, Chesterfield, Prince George, Surry, Colonial Heights, Hopewell, and Petersburg)
Virginia Dept. of Corrections
Federal Bureau of Prisons
U.S. ICE Detainee Locator
VineLink (nation wide)
For information about VFOIA
If you are the victim of or witness to a crime please contact the Victim Witness Office here