Contact Us
Phone (804) 646-5573
Fax (804) 646-5586
Address:
1600 Chamberlayne Ave.
Richmond, VA 23222
Animal Shelter Adoption Hours:
OPEN BY APPOINTMENT ONLY
(EMAIL FOR APPOINTMENT)
Email Contacts:
Animal Care and Control - Facebook
RACC IS OPEN BY APPOINTMENT ONLY
We value your health and safety and want to limit the spread of COVID-19 - Thank you for your incredible support!
Adoptions are scheduled by appointment only - please email Christy.Hemsworth@richmondgov.com to meet our pets.
Adopt A Pet & Save A Life at Richmond Animal Care & Control!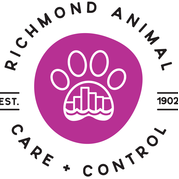 Richmond Animal Care & Control (RACC) was established as the first city pound June 5, 1902, and since then it has served as the only open admission public shelter in the City of Richmond. We provide humane care for more than 3,000 stray, injured, abused, and relinquished pets a year that require immediate care. As an open admission shelter, RACC takes in every animal in need in the City of Richmond, including animals that are severely injured or behaviorally unsound. We believe that every life is worth trying to save, and we are committed to putting work behind those words..
RACC professional Animal Control staff investigates animal cruelty, enforces humane laws, and issues pet licenses/permits. These services include the enforcement of city ordinances related to animals, removal of killed or injured animals/wildlife, impoundment of stray pets, and investigation of animal-related neglect, cruelty, nuisance, and bite cases.
RACC's City budget covers basic operational needs at the shelter but does not allow for extensive emergency medical surgery or treatment rendered for each animal in need. That is where the RACC Foundation comes into play. The RACC Foundation is a 501(c)3 non-profit dedicated to RACC to support the costs of critical emergency care, provide a part time trainer/behaviorist, increase marketing and outreach efforts through fundraising and volunteer coordination. Together, RACC and The Foundation are passionate about saving lives and excited to share the many inspiring stories of compassion towards our City's most vulnerable animals. Please follow us on Facebook and watch for our upcoming fundraising and adoption events.