Contact Us
Main Office - Operations
900 E. Broad Street, Suite 1502
Richmond, VA 23219 USA
Phone: (804) 646-3108
Fax: 804-646-3231
Email: AskCommunityWealthBuilding
Career Stations
East End Career Station                                              
701 N. 25th Station 2nd Floor
Richmond, Virginia 23223
Phone: (804) 646 - 6464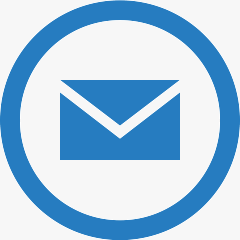 The Office of Community Wealth Building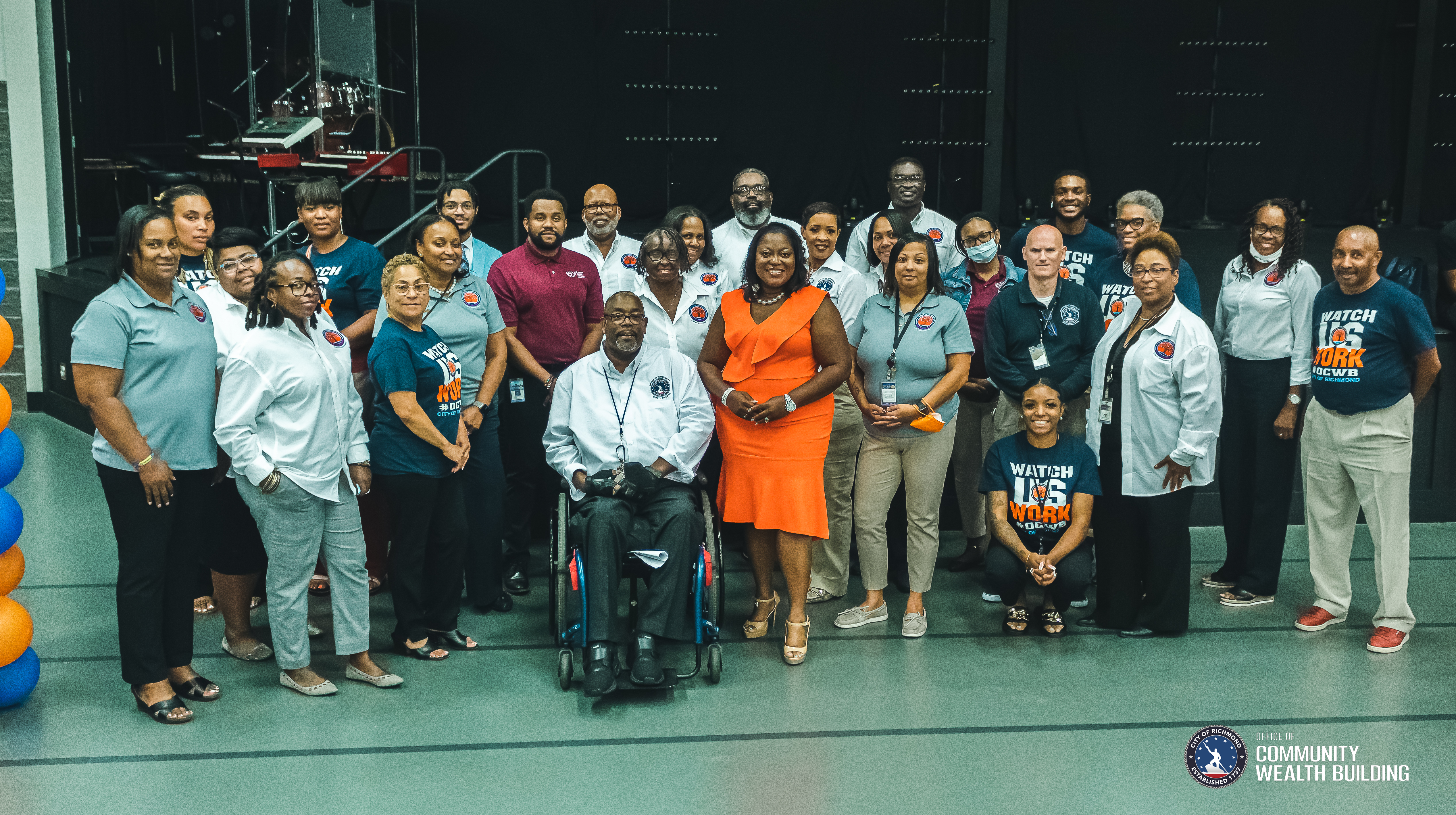 The Office of Community Wealth Building (OCWB) was established by Former Mayor Dwight C. Jones in the spring of 2014 and operated as a first-of-its-kind City office in the nation. In December 2015, City Council enacted Former Mayor Jones's proposal to establish the Office of Community Wealth Building as a permanent department.
OCWB is the brainchild of the Mayor's Anti-Poverty Commission and was later developed into the Maggie L. Walker Initiative for Expanding Opportunity and Fighting Poverty. The creation of the Office of Community Wealth Building was one of the central recommendations of the Commission.
The mission of the Office of Community Wealth Building is to facilitate equitable solutions to reduce the effects of poverty and enhance wealth development opportunities for the City of Richmond's most impacted communities.
A thriving community where all residents have equitable access to opportunities that build wealth and well-being throughout their lives.
This year, OCWB combined its implementation of OCWB Vision 2020 and pandemic response for community stability. As previously demonstrated in the Return on Investment and Impact Statements section, the OCWB and its partners have accomplished broader goals with significant community impacts. CLICK HERE TO LEARN MORE.
Click on each of our programs and services to learn more.
BLISS
Career Stations
Eviction Diversion
Mayor's Youth Academy
Richmond Living Wage Certification Program
Social Enterprise
Click on each link to learn more about our partners.
Community College Workforce Alliance (CCWA)
Commonwealth Catholic Charities
International Brotherhood of Electrical Workers (IBEW)
LBJ Transportation
J & G Workforce
Local Initiatives Support Corporation (LISC)
Office of Minority Business Enterprises
Peter Paul Development Center
Richmond Adult Technical Center
Richmond Public Schools
Re: Work Richmond
The Giving Wall
United Way of Greater Richmond & Petersburg
Urban Hope
Virginia Department of Health
Staff of the Office of Community Wealth Building:
Caprichia Spellman, Director
Chaya Braxton

Solomon Brown

Shawanda Clark

Bernadine Doggett

Latoshia Edwards

Kelvin Harris

Wilma Harris

Calvin Headley

Sherrilyn Hicks

Quandra Holmes

 

 

 

 

 

Karen Imes

Darcel Jones

Lerone Joseph

Saundra Laws

Crystal Leonard

Keith Lewis

Erika Love

Elizabeth McEntire

Tonia Moore

Pamela Newton

 

 

 

 

 

Lori Payne

Jenee Pearson

Sandra Smith

Suzette Street

Derrick Wadley

Harvey Williams

Otissa Williams

Travis Woods

 

 

 

 

 

 

 
Maggie L. Walker Citizens Advisory Board
Councilwoman Ellen Robertson, Co-Chair (non-voting)
Shelley Allmond

Eric Brown

Montrell Brown

Avohom Carpenter

Charles Hall

Cordell Hayes, Jr.

 

 

 

 

 

 

 

 

 

 

 

Saundra Laws

Aquanetta Scott

Patrice Shelton

Carmen Simon

Caprichia Spellman (non-voting)

 

 

 

 

 

 

 

 

 

 

 

 

 

 
The Legacy of Maggie Lena Walker 
Maggie Lena Walker was born in Richmond, Virginia to enslaved parents and was the first woman to own a bank in the nation. Gifted in accounting and math, Mrs. Walker's first business was an insurance company for women.  She established the Penny Savings bank, which expanded throughout Virginia with more than 50,000 members. The Office of Community Wealth Building honors Maggie Walker's legacy of entrepreneurship, activism, advocacy, and business and civic leadership.