Contact Us
-------------------------------------------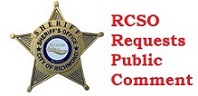 The Richmond City Sheriff's Office is seeking the public's input on its draft body worn camera policy. For details please click on the image above.
-------------------------------------------
Richmond City Sheriff's Office
City of Richmond
Address: 
1701 Fairfield Way
Richmond, VA
23223 USA
 
Email: Ask The Sheriff
Fax: (804)646-4291
If you would like Sheriff Antionette V. Irving to attend your event to speak or to be a guest please fill out the event form and state what your requests are. We would like to have at least 30 days advance notice. We look forward to attending your events.
VINE - Victim Information and Notification Everyday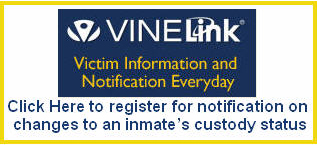 The Virginia VINE system is a service through which victims of crime can use the telephone or Internet to search for information regarding the custody status of their offender and to register to receive telephone and e-mail notification when the offender's custody status changes. The VINE toll-free number for the Virginia VINE system is (800) 467-4943. This service is provided to assist Victims of Crime who have a right to know about their offender's custody status.