Contact Us
Phone: (804) 646-5573
Fax: (804) 646-5586
Address:
1600 Chamberlayne Avenue
Richmond, VA 23222
Hours of Operation:
Monday: Appointment only
Tuesday: Appointment only
Wednesday: Appointment only
Thursday: Appointment only
Friday: Appointment only
Saturday: 12PM-5PM or by appointment
Sunday: Appointment only
Email Contacts:
Animal Care and Control - Facebook
License And Permits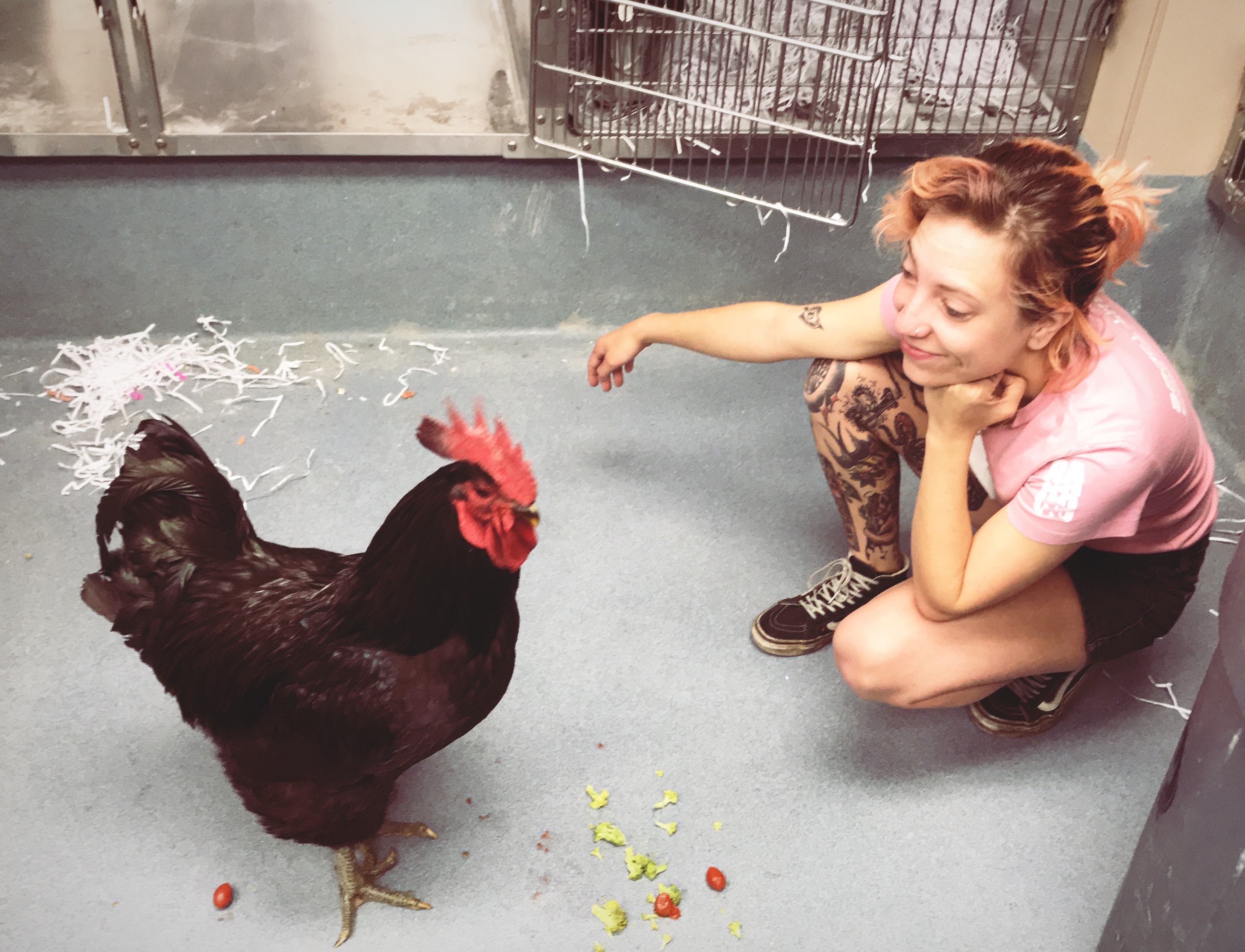 All cats and dogs living in the City of Richmond are required to be licensed and have a current Rabies vaccination. Your pet's license is a legally required form of identification and is your best friend's most valuable asset in getting them home safely. Each year, Richmond Animal Care & Control receives more than 4,400 animals, yet the vast majority of them have no form of identification to assist us in reuniting them with their families. Your pet can't tell us where they live, so speak for them by purchasing a pet license today.
City of Richmond residents are required to purchase a license for each cat and dog owned. Attach the license tag to your pet's collar. This simple step ensures that the person who finds your pet wearing its registered license tag, whether a citizen or animal control officer, knows immediately that the animal is lost and belongs to YOU!
Pet licensing can save your pet and help the City prepare for community-wide emergencies such as hurricanes, floods, and the threat of terrorism.
At a time when emergency preparedness is top priority in our lives, licensing your pet may result in the safe return of your beloved pet during life threatening emergencies that may affect our entire community. The act of licensing your pet helps community officials know how many pets may need emergency care in the event of a disaster. If your licensed pet goes missing during a community-wide disaster, your pet wearing its license tag will be identified if found by strangers or taken to an animal shelter.
The cost of a pet license is $10 for each cat or dog.
Licenses are renewable annually in January and may be purchased at RACC or at one of our licensing vendors listed below. 
You may also purchase your license through the mail by clicking here to download the pet license form.
 
Additional License Locations
 

Betty Baugh Animal Clinic

5322 Patterson Avenue 

804-288-7387

Boulevard Animal Hospital          

1 East Belt Boulevard

804-232-8951

Broad Street Vet Hospital                

3320 W. Broad Street 

804-353-4491

Cary Street Vet Hospital

3210 W. Cary Street 

804-355-9144

Dogma Grooming 

3501 W. Cary Street 

804-358-9267

Jones Veterinary Care PLLC

1217 W. Leigh St.

804-402-4883

Kinship Animal Hospital

1200 McDonough St. #100

804-424-3600

Prevent A Litter Vet Hospital

3421 W. Cary Street 

804-359-6369

Richmond S.P.C.A. 

2519 Hermitage Road 

804-643-6785

Scott's Addition Animal Clinic

3201 W. Broad St.

804-551-0519

Stratford Hills Veterinary Center

6927 Forest Hill Avenue 

804-272-7544

 
All cats and dogs over the age of four months and living in the City of Richmond are required by law to be spayed or neutered unless the owner has obtained a breeder's permit from the Division of Animal Care & Control. To be eligible for the breeder's permit, the pet must have a current Rabies vaccination and city license. The fee for a breeder's permit is $200 per animal. The permit application is subject to review and approval by and Animal Control Officer and is required to be renewed annually before its expiration date.
Permit Applications are available at RACC.
You may also purchase your permit through the mail by clicking here to download the application.
The City of Richmond now allows the keeping of up to six (6) hens in all residential areas of the city for residents with the proper permit as issued by the Division of Animal Care & Control.
Owners shall provide a suitable coop as well as a fenced pen which must be in the rear of the property and meet all Zoning Division requirements. Chickens must be kept in the pen enclosure at all times and are not allowed to free-range. Chicken owners must either own their property or obtain the written approval of the property owner. Roosters or English Gamecocks are prohibited. For more details click here for an informational brochure.
Permit Applications are available at RACC.
You may also purchase your permit through the mail by clicking here to download the application.
Chicken Permit Application Details:
Residents are advised to contact the Zoning Division by calling (804) 646-6701 or by e-mail at DCDZoningAdministration@Richmondgov.com to obtain required yard (setback) information prior to applying for the permit.
The non-refundable application fee is $60.00 and must be renewed annually.
Submission of a site-plan is required with the permit.
A background investigation for prior cruelty or neglect violations will be conducted.
Applicants are subject to on-site inspection of the Chicken area and coop(s) by an Animal Control Officer prior to issuance of the permit.