Contact Us
Circuit Court: 
John Marshall Courts Building
400 N. 9th Street, Room 100
Richmond, Virginia 23219
Tel: 804-646-3500
Fax: 804-646-0506
General District Court:
Marsh Manchester Courts Building
920 Hull Street
Richmond, Virginia 23224
Tel: 804-646-8704
Fax: 804-646-8988
Juvenile and Domestic Relations Court:
Oliver W. Hill Courts Building
1600 Oliver Hill Way
Richmond, Virginia 23219
Tel: 804-646-2950
Fax: 804-646-3225
Victim Witness
Tel: 804-646-7665
Fax: 804-646-3610
COMMUNITY JUSTICE REFORM UNIT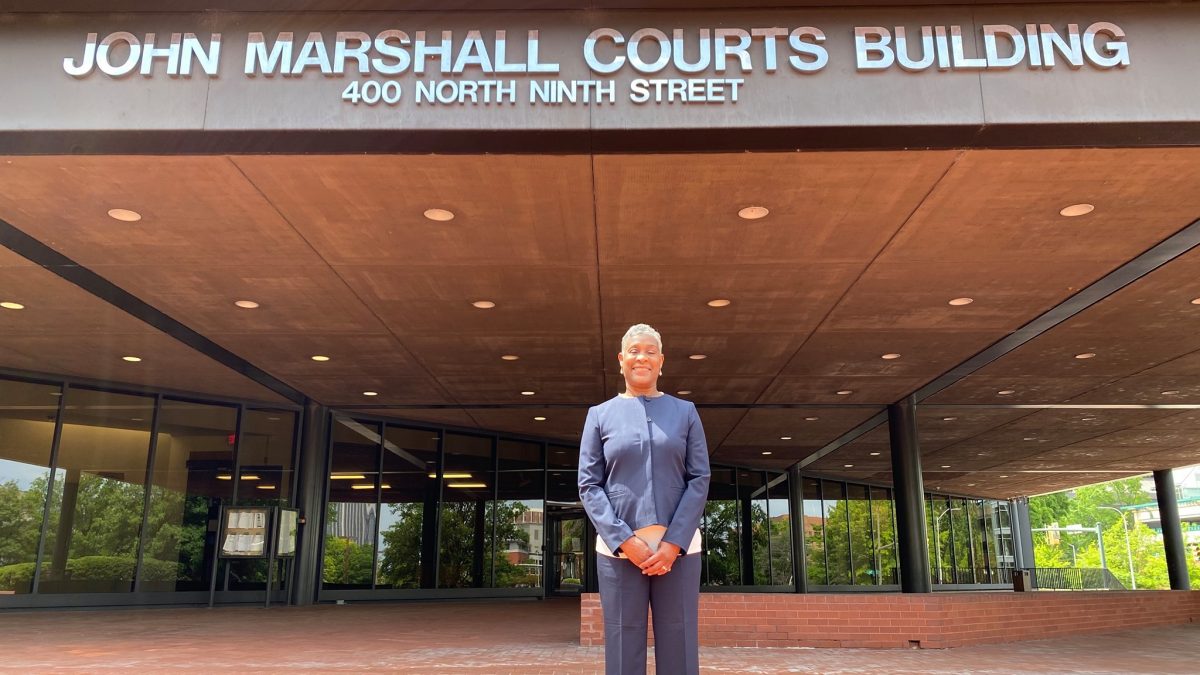 The Richmond Commonwealth's Attorney's Office has been a leader in the progressive criminal justice reform movement for over twenty years. Progressive criminal justice reform includes acknowledging historical racial inequities, addressing the root causes of criminal conduct, and supporting diversion programs and alternatives to incarceration where appropriate. Progressive criminal justice reforms must also acknowledge the harm caused to crime victims and implement policies that reduce their number in the future. In order to continue and expand the Office's criminal justice reform policies and initiatives, the office has recently created the Community Justice Reform Unit (CJR). 
     The mission of the Community Justice Reform Unit is to critically examine the use of prosecutorial discretion and promote practices that embody the principles of equity, justice, and public safety. As prosecutors, we have an ethical and moral duty to consider the rights, needs and interests of everyone touched by crime in the City of Richmond. That universe includes victims, those charged with crimes, and community members who are impacted by their conduct. All members of the community deserve to be treated with respect and dignity.  In seeking justice, we must recognize the impact of incarceration; be trauma-informed in our case assessment; consider and address the root causes of crime; and provide opportunities for rehabilitation and repair. We will give careful consideration to the facts leading to prosecution and conviction, especially for those crimes that carry impactful collateral consequences and we will insist on conviction integrity.
     The Commonwealth's Attorney's Office is part of the Richmond community and needs the trust and support of the entire community to create and sustain innovative and progressive criminal justice reforms. We will be transparent about the work of the CJR and provide public accountability regarding our efforts on our website. We look forward to hearing from all members of the Richmond community as we work to dismantle institutionalized racism in the criminal justice system, protect our victims and most vulnerable community members, and implement policies that reform, restore and rehabilitate.