Contact Us
Main Office - Operations
900 E. Broad Street, Suite 1502
Richmond, VA 23219 USA
Phone: (804) 646-3108
Fax: 804-646-3231
Email: AskCommunityWealthBuilding
Career Stations
East End Career Station                                              
701 N. 25th Station 2nd Floor
Richmond, Virginia 23223
Phone: (804) 646 - 6464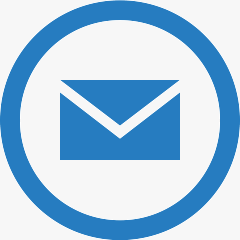 Our Approach
This year, OCWB combined its implementation of OCWB Vision 2020 and pandemic response for community stability. As previously demonstrated in the Return on Investment and Impact Statements section, the OCWB and its partners have accomplished broader goals with significant community impacts. The following sections outline additional accomplishments in line with the Vision and pandemic response.
The OCWB works with public, private, and nonprofit partners to address the root causes of poverty and economic mobility for Richmond's residents. Systems transformation includes:
Developing collective impact models with partners.
Modifying how we serve residents in our networks.
Promoting inclusive narratives for those most impacted by poverty and racial inequities.
In addition to our workforce development services, we create stronger connections with economic development, housing, health, financial literacy, and other sectors to ensure we have a broader approach to empower our residents to thrive.
OCWB continues to integrate the perspectives and leadership of community members and participants in our service delivery system. This is crucial during a pandemic. Our Maggie L. Walker Citizens Advisory Board, Community Wealth Building Ambassador Program, and National League of Cities grant keep the community at the center of our activities.
The Mayor's Youth Academy, BLISS, and other youth agency partnerships continue to be integral parts of OCWB's Two-Generation Approach. Our Family Crisis Fund partnership for stability during the pandemic is another example of our intergenerational approach.  Family structure is one of the strongest determinants of economic mobility. Two-generation methods take this fact into account in our service models.
The OCWB believes in providing quality and equitable workforce development and supportive services to our residents. We monitor ways to improve our processes through internal quality controls and feedback from our partners and participants. Ultimately, one of the goals of OCWB is to provide residents with services that are impactful and lead to economic mobility.
Wealth development is an essential goal of OCWB. Outside of workforce development services, the OCWB focuses on wealth building through partnerships in the Living Wage Certification Program, Economic Development's Office of Minority Business Development, and RVA Financial.