Contact Us
Phone: (804) 646-5573
Fax: (804) 646-5586
Address:
1600 Chamberlayne Avenue
Richmond, VA 23222
Hours of Operation:
Monday: Appointment only
Tuesday: Appointment only
Wednesday: Appointment only
Thursday: Appointment only
Friday: Appointment only
Saturday: 12PM-5PM or by appointment
Sunday: Appointment only
Email Contacts:
Animal Care and Control - Facebook
Volunteer with RACC!
From cat cuddling to dog walking - a rewarding experience for all!
The time that volunteers share, and the enrichment they offer, helps our pets remain happy, social, healthy, and active. Volunteering greatly reduces stress and depression that animals can experience because of cage confinement. Many volunteers say they enjoy similar benefits by giving their hearts (and time) to the animals in our care. Volunteers receive orientation and training specific to their areas of interest.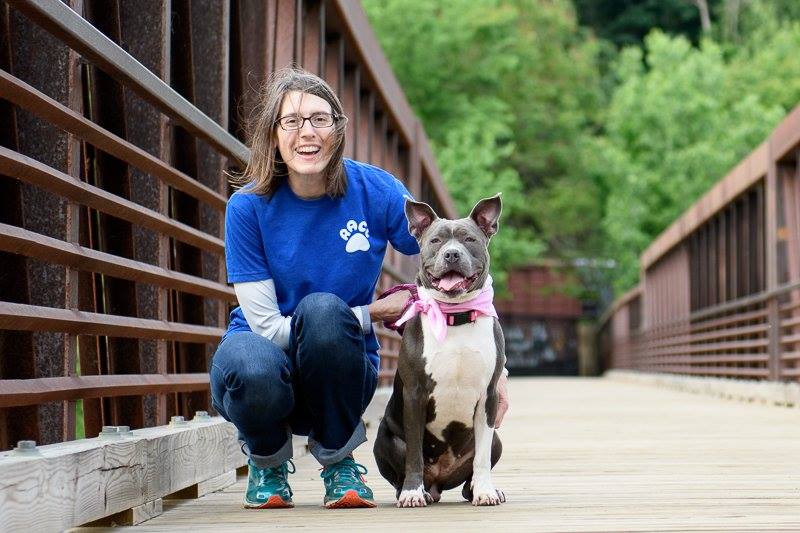 Volunteers are needed to assist with these activities:
Dog walking

Pet grooming and bathing

Cat socialization and play time

Adoption events & Counselling

Laundry

Front Desk Assistance
How to become a volunteer
RACC has so many volunteers right now (we are very lucky) and we look forward to welcoming new volunteers in 2022. 
Please follow us on Facebook for updates.
If you have questions, please email our Volunteer Coordinator, Robin Young.
FOSTER A PET!
Why Foster?
By fostering a homeless animal, you are enabling RACC to have more kennel space to take in more local animals. The bottom line is the more foster volunteers we have, the more lives we can save. Foster volunteers are also granted volunteer hours for fostering animals. For each day that the animal is fostered, four (4) hours of community services is earned. Individual students and various organization members, for example, may earn volunteer hours through the RACC Foster Program.

Foster Candidates
Foster homes for puppies and kittens are always needed because they have weakened immune systems at young ages, and until they're fully vaccinated, they're more vulnerable to getting sick. We also need foster homes for adult animals that are recuperating from surgery or need socialization to be ready for adoption.
Apply to Foster
If you are interested in fostering a pet from Richmond Animal Care and Control, please click file out the RACC Foster Application and email it to our Foster Coordinator, Robin Young.