Contact Us
City of Richmond Police Dept. 
Phone Numbers:
  Police Administration - (804) 646-0400
  Emergency: 911 - Call if you can, text if you can't
  Non-Emergency or to file a Police Report:
  (804) 646-5100
Address:
  200 West Grace Street
  Richmond, VA - 23220
Patrol Services
The city is divided into two areas consisting of four precincts and 12 sectors.
First and Second Precincts comprise Area 1 while Third and Fourth Precincts comprise Area 2.
If you are planning on going on vacation and would like us to make periodic checks on your home or business, please fill out the Home Watch -- Business Watch Request Form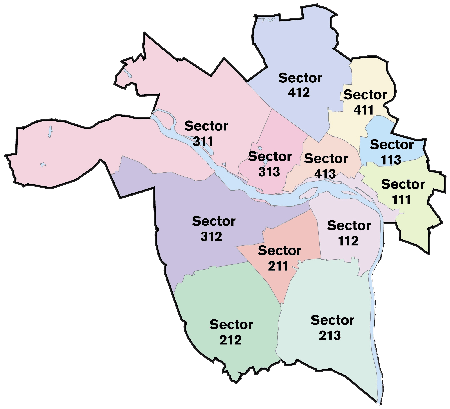 Area 1 Commander
Acting Major Richard Edwards

 

Area 2 Commander
Major Sybil El_Amin

 
Click on your precinct's name to view the list and contact information of those representing your neighborhood.