Contact Us
City of Richmond Police Dept. 
Phone Numbers:
  Police Administration - (804) 646-0400
  Emergency: 911 - Call if you can, text if you can't
  Non-Emergency or to file a Police Report:
  (804) 646-5100
Address:
  200 West Grace Street
  Richmond, VA - 23220
Second Precinct
Precinct Commander - Captain Michael Bender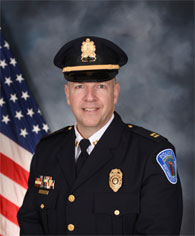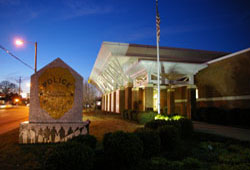 177 Belt Blvd.
Richmond VA 23224
Phone: (804) 646-8092
Fax: (804) 646-8199
Get to Know Second Precinct
Office of the Commonwealths's Attorney Precinct Prosecutor
Elizabeth Hobbs: (804)646-3530
William Stanton: (804)646-2991
Neighborhoods
Bellemeade
Belmont Woods
Belt Center
Broad Rock
Broad Rock Industrial Park
Brookbury
Brookhaven Farms
Cherry Gardens
Cofer
Commerce Road Industrial Area
Cottrell Farms
Cullenwood
Davie Gardens
Deerbourne
Elkhardt
Fawnbrook
Hickory Hill
Jefferson Davis
McGuire
McGuire Manor
Maury
Parnell Industrial Area
Piney Knolls
Pocoshock
Reedy Creek
South Garden
Southwood
Swansboro
Swansboro West
Swanson
Walmsley
Warwick
Windsor
Woodhaven
Worthington
If you are planning on going on vacation and would like us to make periodic checks on your home or business, please fill out the Home Watch -- Business Watch Request Form and either mail the completed form or drop it by your precinct.