Get help
You can get mental health guidance and support for yourself, a loved one or a community member in Richmond.
Call, text or chat 988 if you or someone you know:
Has persistently depressed mood or anxiety
Expresses ideas about self-harm or harming others
Has disorganized thoughts
Expresses odd or bizarre thoughts
Has edgy or nervous behavior that seems out of the ordinary
Is seeing or hearing things that are not there
Is not able to care for himself/herself because of a mental condition
In Richmond, you will be connected to clinically trained staff members of PRS CrisisLink, a contractor managed by the Richmond Behavioral Health Authority. Learn more here.
Call or text 911 if you or someone you know:
Is violent
Is actively harming himself/herself or others
Is threatening to harm himself/herself or others
Has access to a gun
In Richmond, you will be connected to the Richmond Department of Emergency Communications. Provide the address of the individual's location first. Responders are being dispatched, while you provide more information to ensure the correct response. 
You may be asked for a description of the person, the person's history of violence, whether weapons are involved, whether anyone is in danger, whether anyone needs medical attention and whether the person is under the influence of drugs or alcohol and more. Providing this additional information ensures that the correct first responders are dispatched and does not slow the response. Learn more here.
Learn more about Marcus Alert
Marcus Alert
A system for improving response to mental and behavioral health crises in Virginia and Richmond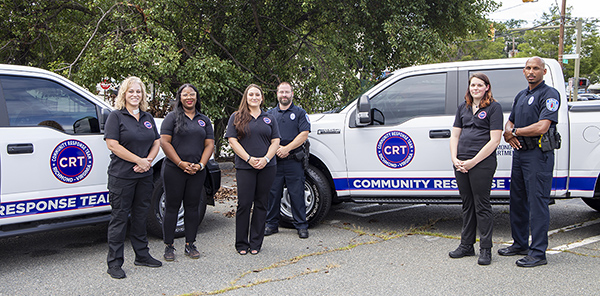 The Marcus Alert is a statewide framework designed to improve the response to mental and behavioral health crises in Virginia. The Virginia state legislation was signed by the governor in late 2020.  More information about the statewide Marcus Alert is here.
Richmond began implementing Marcus Alert in stages, beginning in July 2021. 
Members of the public are encouraged to learn about the Marcus Alert and how it can help those needing mental and behavioral health help. Everyone in Richmond is encouraged to complete a free emergency health profile here to provide information on mental and physical health and other information for first responders.