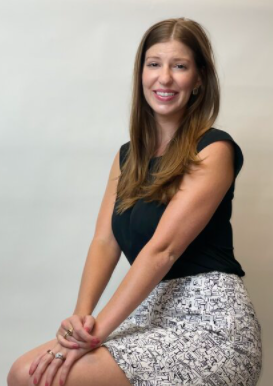 Meet RVAgreener Shannon! In her own words:
I moved to Richmond in 2018 after graduating from James Madison University, and immediately fell in love with this river city. I live in Church Hill with my husband and our dog. One of my favorite parts about the neighborhood is its thriving urban ecosystem. Once I witnessed a bald eagle and hawk fight over a fish just above the spire of St. Patrick's Catholic Church on 25th and Broad. Every summer, migrating monarch butterflies visit the milkweed planted in my community garden plot. But while there are still natural wonders to cherish, summers in Richmond are already hotter and wetter than is sustainable. This year for example, several seemingly healthy oak trees fell across Church Hill after days of excess rain. Waterlogged roots destroyed concrete sidewalks and toppled onto homes. Fortunately no one was harmed, but it easily could have been a lethal event.
As someone who struggles with climate anxiety, especially as it pertains to the future of Richmond's residents, I decided to get involved with the city's Office of Sustainability when I saw a yard sign for RVAgreen 2050. RVAgreen 2050 is the city's equity-centered climate action and resilience blueprint. This summer I volunteered my skills to develop a concept for the city's first ever climate-themed youth engagement program. JaVonne Bowles and I created a program - in partnership with community organizations, nonprofits and businesses - to enrich the lives of 8-10 students from Richmond's historically underrepresented districts. Over the course of our work I observed that Richmonders are informed, collaborative, and resilient. I am proud to be a part of this community of people who do the most radical thing we can do in this fiery age, and that is to believe in a harmonious, green future.
Follow Shannon on social media at @mrslilburn