Neighborhood Watch Program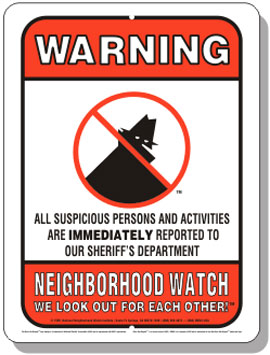 Community Care Officer Paul Lewis is pushing to make Neighborhood Watch a more powerful force in the community.
In addition to hosting the annual Neighborhood Watch Forum, which is usually to encourage neighborhoods to start a "Watch," Lewis holds quarterly meetings to keep those members of active Watches informed about current crime trends and allow them to meet neighbors from other Watches to exchanges ideas and solutions.
Currently more than 20 new Neighborhood Watch groups have started in the city. And he is on the lookout for more.
The Community Care Unit also uses a 21st century technology Twitter account to allow Richmond Police and our social media-savvy neighbors to share information.
Neighborhood Watch Program - What is it?
Neighborhood Watch is one of the most effective and least costly ways to prevent crime and reduce fear. It forges bonds among the residents and improves relations between police and the community. Neighborhood Watch can help reduce burglaries, robberies, and quality of life issues in your area.
How does it work?
Anyone can join a Neighborhood Watch. All you need are a few concerned residents. You will learn how to make your homes more secure, watch out for each other and your neighborhood, and report activities that appear to be suspicious to the police department.
The Neighborhood Watch can consist of a block, multiple blocks, apartment complex, public housing, or a business area (please see the Business Watch section of our site). These watch groups are the extra eyes and ears that help protect the neighborhood from crime. It will help build pride and serves as an avenue for efforts that address community concerns such as recreation for youth, affordable housing, and quality of life issues.
How Do I Form A Neighborhood Watch?
To start a neighborhood watch in your area contact the Richmond Police Department at (804)646-7179
Select a coordinator and block captains to help organize and share information with the members
Recruit members - this is an ongoing effort as your community grows and or residents move in or out of the neighborhood
How Would My Neighbors and I Benefit From A Watch Group?
Neighbors get to know each other
Provides a direct contact with the Police Department
Promote awareness of crime and your safety
Access to crime statistics
Neighborhood Watch signs deter criminals
Sends a warning to criminals that they will be seen
Increases reporting of crime and suspicious activities
Police receive information about the neighborhood
Resource Guide
Neighborhood Watch Resource Guide
Who can I call for more information?
For further information, please call Sgt. Edmonds at (804) 646-4069.