City Council Approves Resort Casino Operator
Resolution advances the resort casino toward referendum
Richmond, VA — Richmond City Council this evening approved the resolution introduced by Mayor Stoney to name ONE Casino + Resort (RVA Entertainment Holdings, LLC) as the city's preferred casino gaming operator for a proposed resort casino project in South Richmond at the former Philip Morris Operations Center. 
Passage of the resolution also includes City Council's support of the business terms in the Host Community Agreement Term Sheet between the city and resort casino operator and authorizes the preparation and negotiation of the full Host Community Agreement, which will be voted on by Council later this summer.
The city will now submit the preferred operator/site to the Virginia Lottery Board for pre-certification. Upon successful pre-certification, and approval by City Council of the full Host Community Agreement, the city will petition the Circuit Court to hold the November 2nd voter referendum on the negotiated project.
"ONE Casino + Resort is a $562.5 million project that will create 1,300 well-paying jobs with benefits in South Richmond, and every Richmond resident will benefit from the new revenue created by the project," said Mayor Stoney.  "City Council's vote tonight paves the way for every voting Richmond resident to have their voice heard on this important project."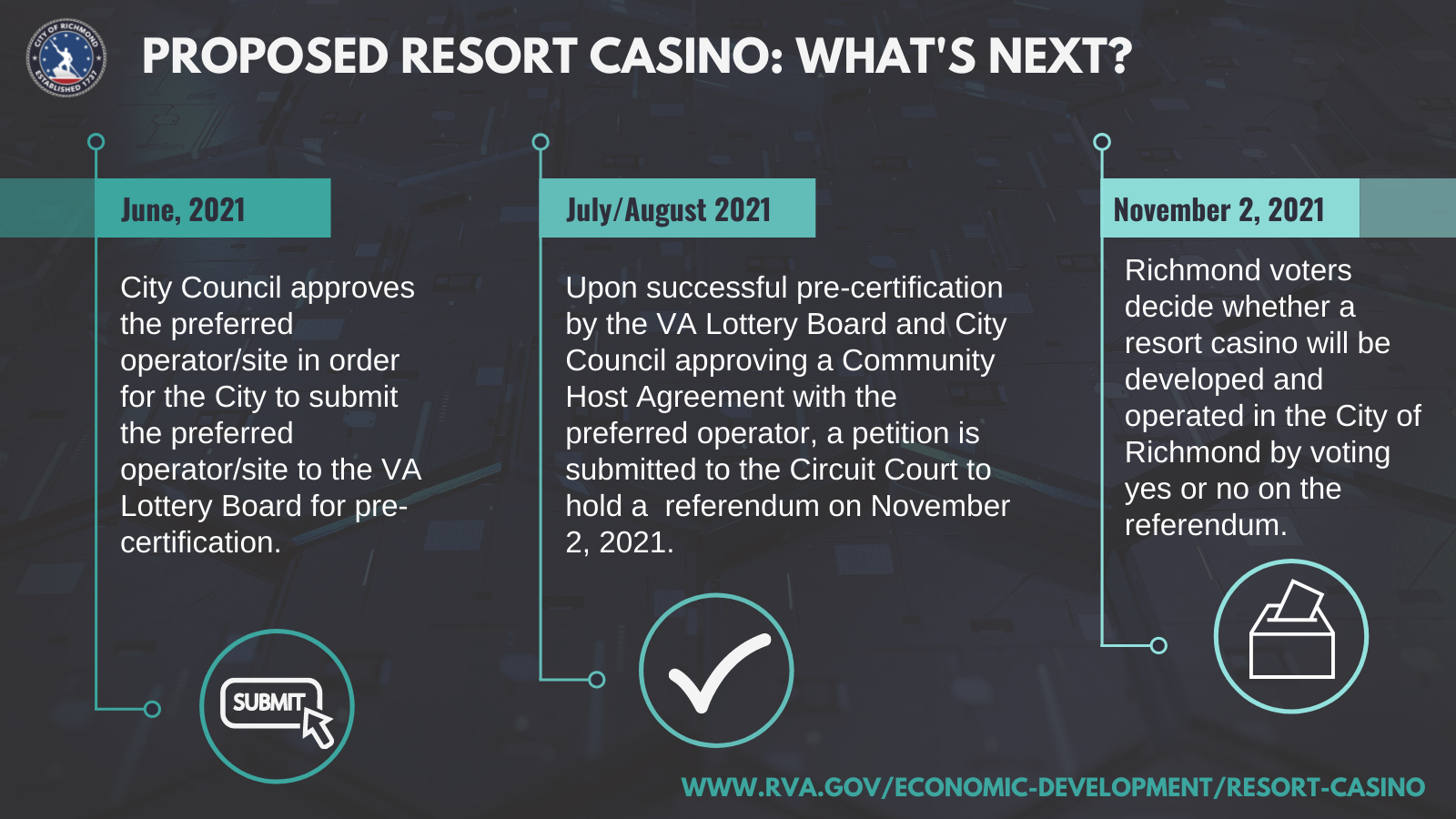 More information on the city's resort casino process can be found at https://www.rva.gov/economic-development/resort-casino.
# #