Contact Us
Circuit Court: 
John Marshall Courts Building
400 N. 9th Street, Room 100
Richmond, Virginia 23219
Tel: 804-646-3500
Fax: 804-646-0506
General District Court:
Marsh Manchester Courts Building
920 Hull Street
Richmond, Virginia 23224
Tel: 804-646-8704
Fax: 804-646-8988
Juvenile and Domestic Relations Court:
Oliver W. Hill Courts Building
1600 Oliver Hill Way
Richmond, Virginia 23219
Tel: 804-646-2950
Fax: 804-646-3225
Victim Witness
Tel: 804-646-7665
Fax: 804-646-3610
2022 news releases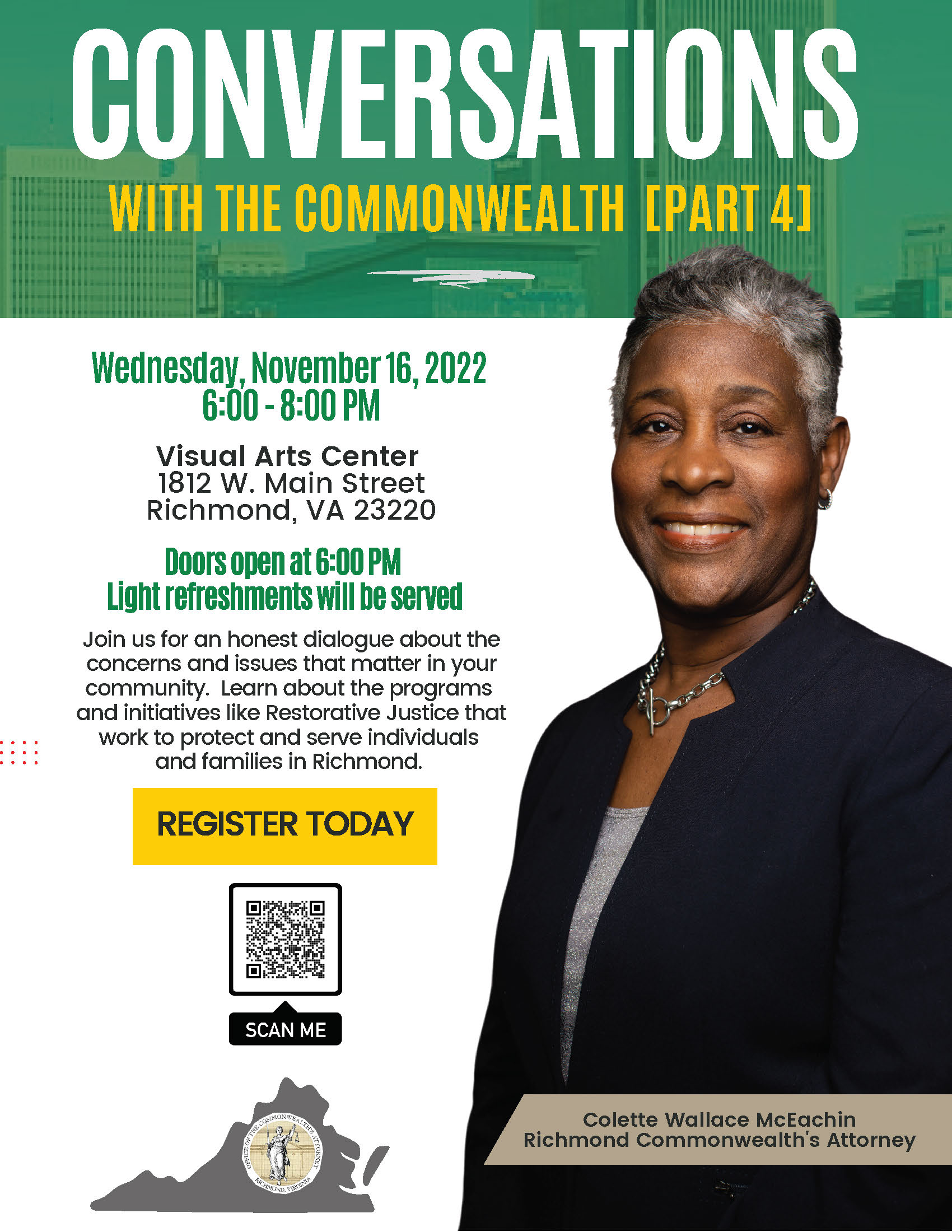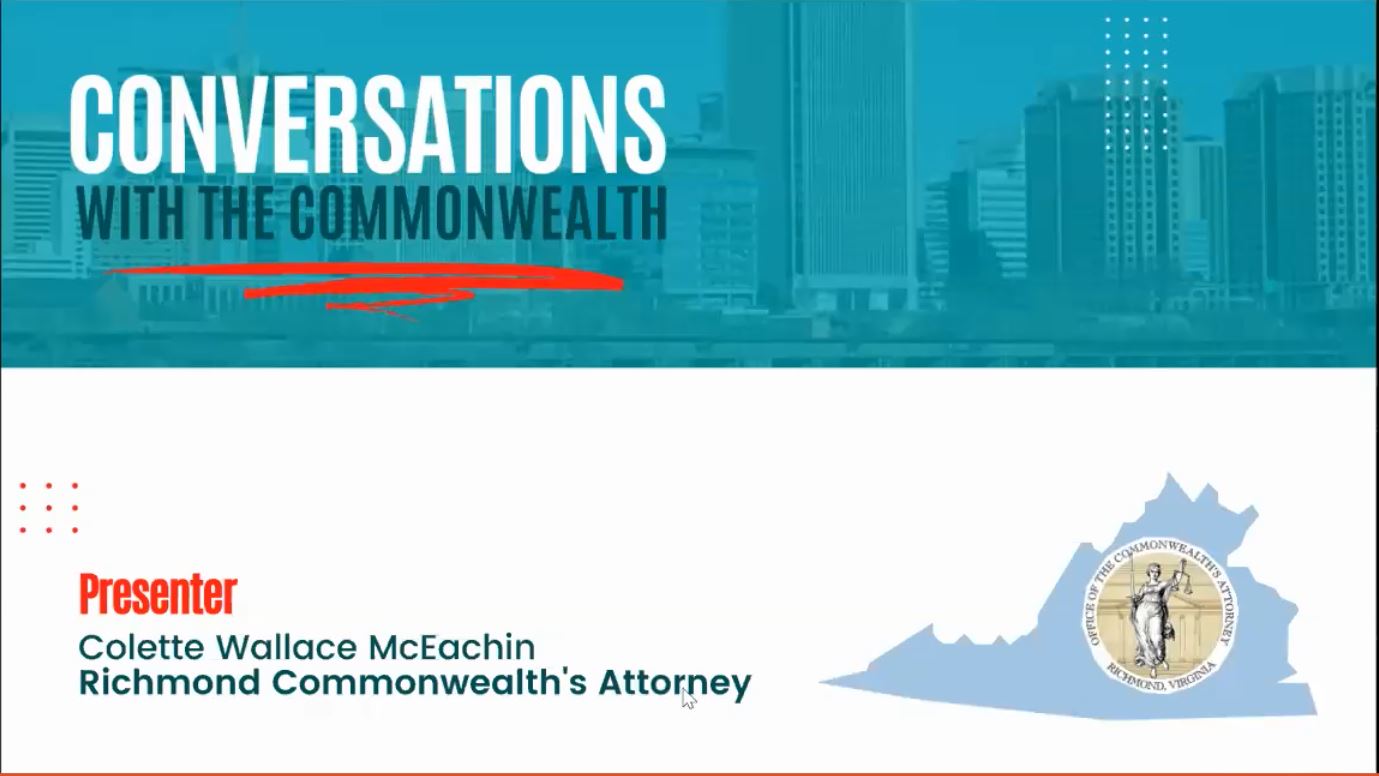 *To view full length Conversations with The Commonwealth you must download the video to your device. 
Temporary removal of firearms from a dangerous person ("Red Flag Law")
If you believe that a person poses a substantial risk of personal injury to himself or others in the near future by possessing any firearm, please contact the Richmond Police Department at 804-646-6733. The Police will conduct an investigation. If the investigation determines that the person is dangerous, the Police will file a petition with the Magistrate or the Court. The Magistrate or Court will determine whether there is probable cause to order (1) that the person relinquish any firearm he has and (2) that the person cannot buy, possess, or transport a firearm while the order is in effect. 
For further information please see this link to the Emergency Substantial Risk Order law ("Red Flag Law").