Fire & Emergency Services - FaceBook
Fire & Emergency Services - Twitter
Employment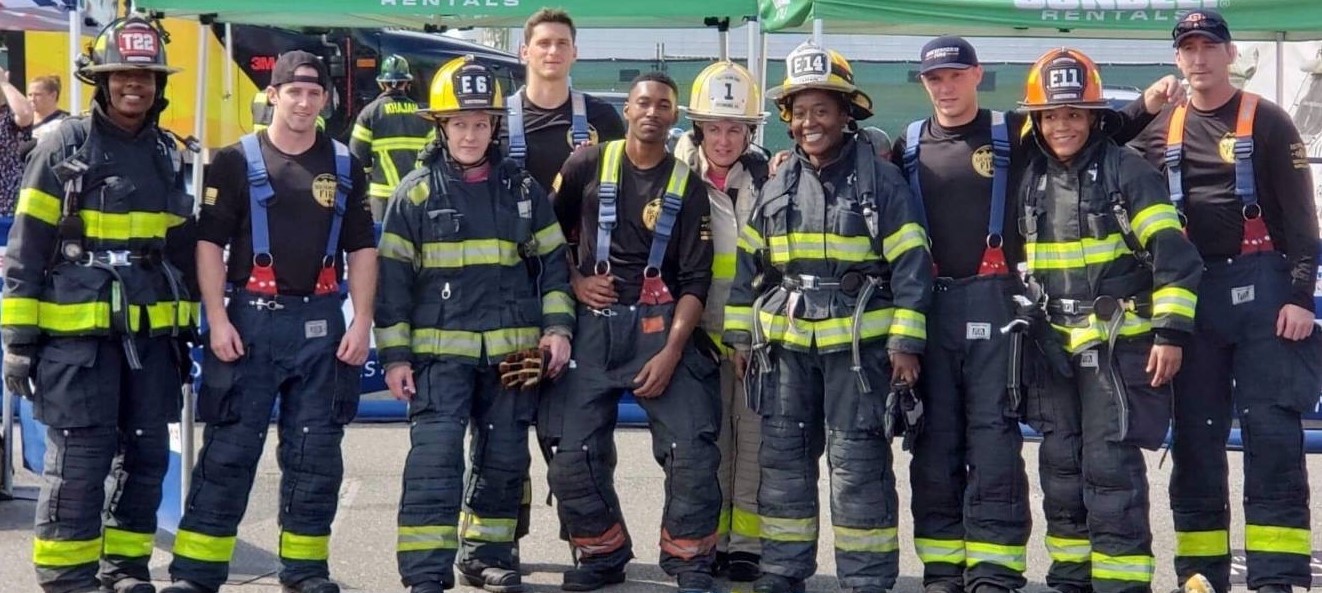 The application window for Entry Level Fire Recruits is closed.
Visit https://www.governmentjobs.com/careers/richmond and search "Fire Recruit" to find the specific job listing.
All candidates can view their application status on the Government Jobs website.
A candidate's sex, age, color, race, religion or other factors not related to organizational abilities will not be considered in the selection process. The Richmond Department of Fire and Emergency Services is an equal opportunity employer. For additional information, call (804) 646-2500.
Fire Recruit Hiring Process
Click here to view the Fire Recruit brochure.
Click here to view the Fire Recruit job description.
Application
All candidates must submit an online employment application.  The email you provide on your employment application will be the primary means in which you are contacted and notified throughout the hiring process. Please contact Richmond Fire and EMS Sworn Recruitment Team at (804) 646-2500 or email firecareers@rva.gov if you need assistance completing your online application.
Recruit Test
After submission of the online application, qualified candidates will receive correspondence to register for the Fire Recruit Test. 
Fireground Physical Ability Test 
A fireground physical ability test is utilized to assess a candidate's physical agility to complete critical firefighting tasks effectively and safely.
Interviews
Selected candidates will be contacted regarding interview(s).
Conditional Offer of Employment and Background Checks
Candidates that pass all recruitment benchmarks referenced above will receive conditional offers of employment and will be required to complete pre-employment background checks offered by OEMS and the City of Richmond. All candidates selected for hire must have their COVID vaccination or submit a request for a religious or medical exemption.
The following recruitment benchmarks will occur: Fit Testing (Uniform and PPE) Psychological Written Test, Psychological One-on-One sessions, Health Physicals and Pre-Employment Drug Screenings.
Final Candidate Selection
All successful candidates will receive final offers of employment with a tentative date of employment for the Richmond Fire Recruit Academy.
*Richmond Fire & Emergency Services reserves the right to alter the recruitment benchmarks  and the sequence of the benchmarks throughout the recruitment process.
A Day in the Life at RFD's Recruit Academy
Click here to watch past RFD Recruit Class videos