CITY COUNCIL BOARD VACANCIES
 All applicants must live and/or work in the City of Richmond, unless otherwise specified.

An asterisk (*) next to a vacancy indicates an absolute vacancy, which means that the seat is vacant or a member eligible for reappointment is not interested in an additional term. 

 If you would prefer to download an application and submit it via email, mail or fax, click here

 Questions about vacancies and/or qualifications? Contact CityClerksOffice@rva.gov
Contact Us
City Clerk
900 E. Broad St., Suite 200
Richmond, VA
23219 USA
Fax: (804)646-7736
Hours
Monday-Friday
8:00 a.m. - 5:00 p.m. 
BOARDS AND COMMISSIONS
Richmond City Council appoints members to 50+ boards and commissions, which are made up of local and regional government/non-government boards, commissions, committees, and task forces.  Each focuses on different topics and responsibilities such as advising Council, creating policy or governing.
Would you like to actively take part in creating a vibrant community that is a great place to live, work and play?
Review the list of vacancies for opportunities to serve your community as a member of a board or commission.
The application deadline for boards and commissions, with the exception of the City Personnel Board, is December 15, 2022.
City Personnel Board
Classified Service Employee Representative Vacancy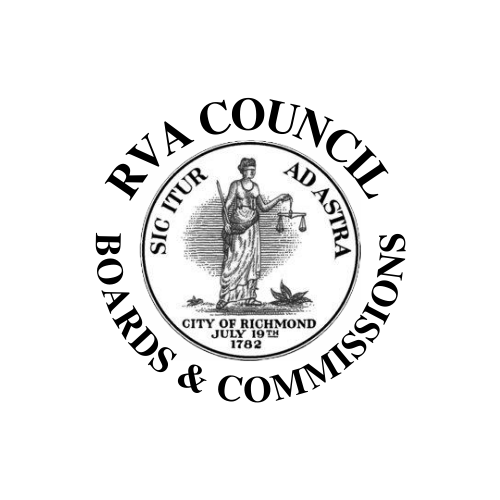 The Office of the City Clerk is now accepting applications from classified service employees only for an appointment to the City Personnel Board.  Applications must be submitted by Wednesday, November 30, 2022.  Apply now using the City Clerk's Application Portal or request a .pdf application via e-mail at cityclerksoffice@rva.gov.