Contact Us
Planning and Preservation Office
900 E. Broad St., Room 510
Richmond, VA 23219
Monday - Friday 8 a.m. - 5 p.m.
Richmond Riverfront Plan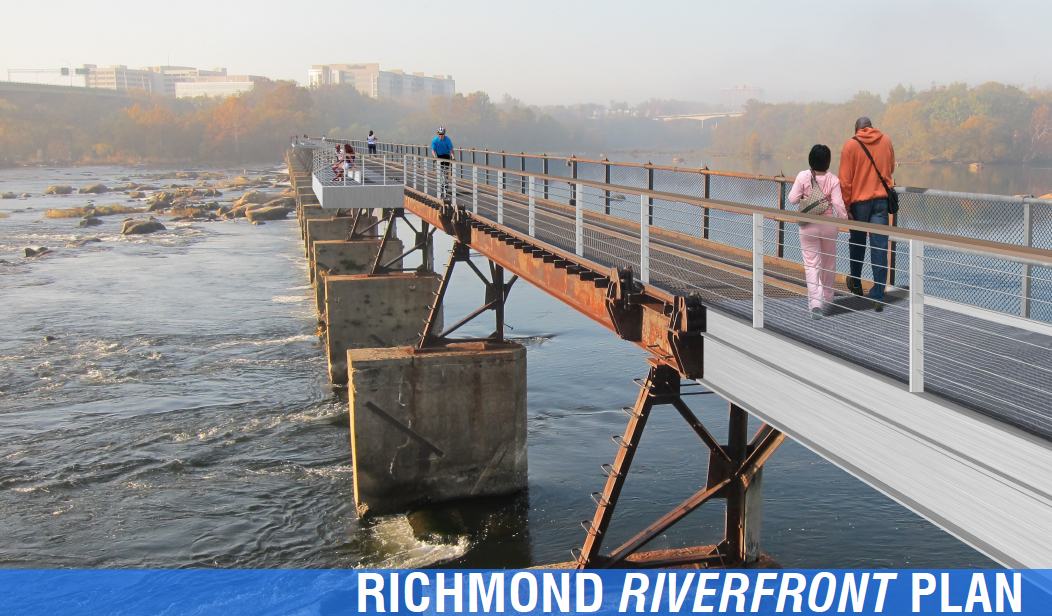 The Richmond Riverfront Plan, adopted by Richmond City Council in November 2012 as a part of the City's Master Plan and Downtown Plan, is the City's vision document for the Riverfront. The plan covers both sides of the James River from Belle Isle to Rockett's Landing and outlines steps for the improvement of our Riverfront as a single unified, cohesive space. It discusses the Richmond Riverfront's unique history and makes recommendations for each section of the Riverfront. Finally, the plan establishes priorities for the Riverfront and outlines potential mechanisms for management of this unique place in our city. Using the tabs below you can learn the latest news on the Plan, review the plan document itself, follow implementation projects, and communicate with us about the plan.