Contact Us
Shockoe Area Small Plan
900 E Broad Street
Richmond, VA 23219
Shockoe Small Area Plan
The Shockoe Alliance will meet on July 14, 2021 from 3-5 pm via Microsoft Teams. For additional information please go to www.shockoealliance.org/new-page-1 for details. 
Shockoe Bottom, one of the city's oldest neighborhoods, was originally inhabited by Native Americans before being colonized by English settlers and later turned into the country's second largest center for the selling and buying of enslaved Africans. To ensure a collaborative approach to initiatives of cultural and historical significance in the Shockoe Bottom area, Mayor Levar M. Stoney announced the creation of the Shockoe Alliance, a group of city staff, preservation experts and community members. The Shockoe Alliance is charged with guiding the design and implementation of concepts and recommendations for the future of Shockoe with the goal of creating an innovative space of memorialization, learning and transformation – all while protecting the area's cultural and historic heritage.
The Department of Planning and Development Review is working with the Shockoe Alliance to create a Small Area Plan for the Shockoe Area. This plan will be the next-step in the implementation of the adopted Pulse Corridor Plan which focused on future development along the Pulse Corridor including surrounding Main Street Station. The intent is to knit together the policies and guidance embedded in the Pulse Plan, the ULI Rose Fellowship work, the Richmond 300 Master Plan, past studies and other work in progress to form a unified approach to revitalization and development.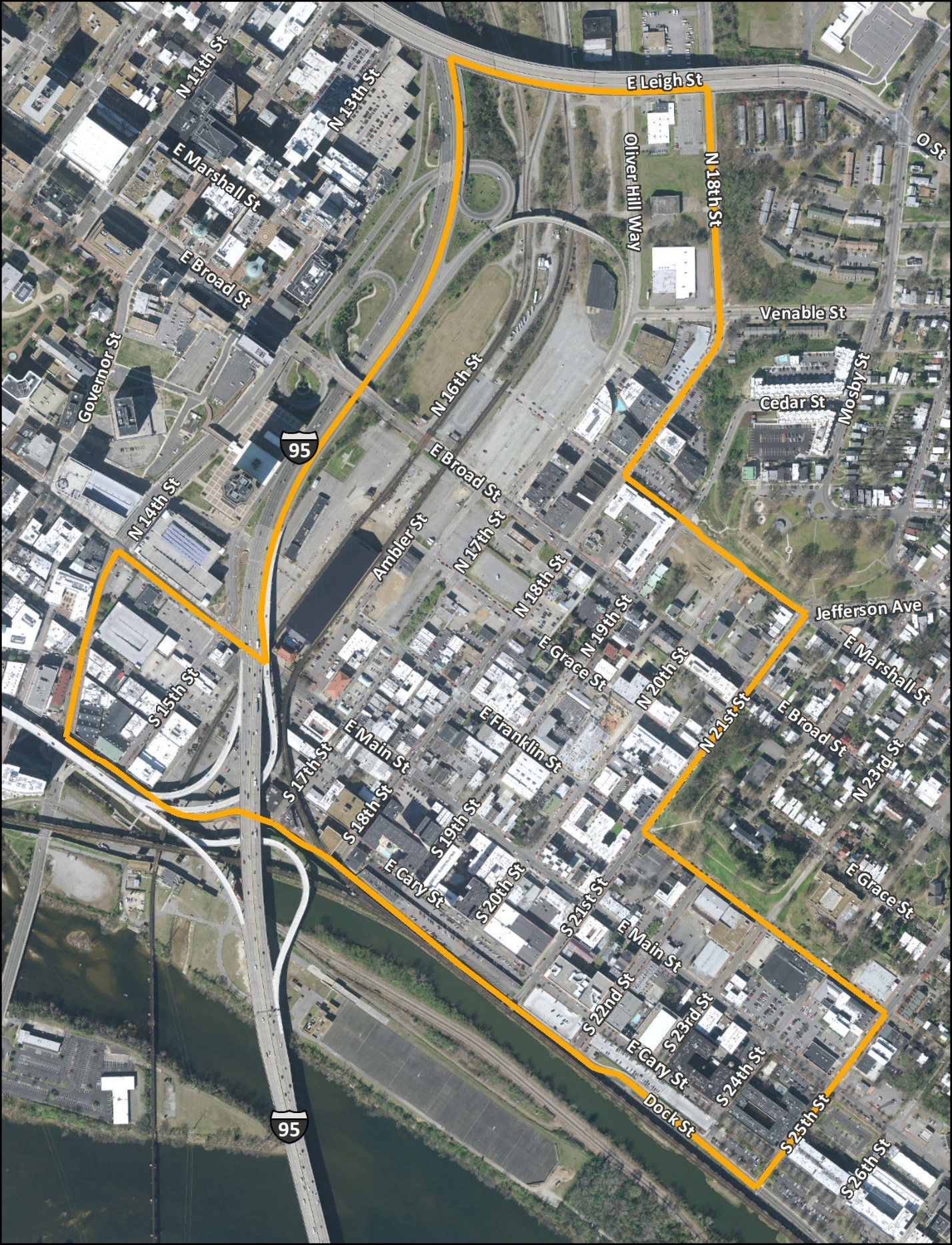 The development of the Shockoe Small Area Plan will involve multiple community events, site tours, online surveys, stakeholder meetings, and public hearings.

Community Event #1:   Introducing a Vision For Shockoe 

On April 15, 2019, PDR and the Shockoe Alliance hosted the first of four community meetings at Main Street Station.

Public Input Summary for April 15, 2019 Community Meeting #1

Community Event #2:   Community Ideas and Programming: On July 17, 2019, PDR and the Shockoe Alliance hosted the second community meeting at Martin Luther King Jr. Middle School. 
Community Event #3:   Small Area Plan Development Workshop
December 4, 2019 from 6-8 pm at Richmond Main Public Library Basement Auditorium, 101 East Franklin Street.
Community Event #4:   Preferred Plan Review and Next Steps 
Location and Date TBD