RVAgreener Highlight: Monica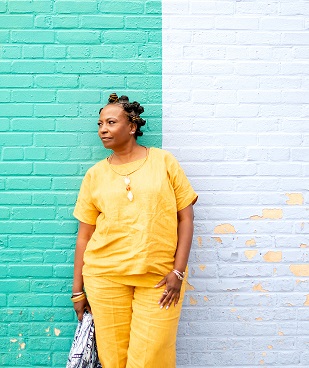 Meet RVAgreener Monica! A neighbor of Richmond for over 30 years, Monica loves taking global trips as well as local walks along the James River and enjoying the beautiful scenery. However, these walks require the use of her car to access due to neglected sidewalks and bicycle infrastructure. Monica has years of experience in the field of environmental justice. While leading the Renewal of Life Land Trust, she also serves on the Board for the Virginia Environmental Justice Collaborative. The Collaborative partnered with Mapping for Environmental Justice to launch a mapping tool that uniquely highlights a network and the narratives of communities experiencing environmental injustice.
Monica has enjoyed the teamwork element of working on the RVAgreen 2050 Racial Equity & Environmental Justice Roundtable and Environmental Working group. She noted that several conversations have focused on green infrastructure, and while her time in Canada and Costa Rica has shown her that this is essential, our communities need to equally prioritize the reduction of industrial greenhouse gases and asphalt removal projects, especially in Southside.
"All people deserve to experience vitality."
Monica ensures she shares this value while leading talks and walks surrounding land stewardship, access, and agency.
Links:
Virginia Mercury: New mapping tool aims to clarify Virginia environmental justice debates
Virginia Environmental Justice Collaborative
Author: JaVonne Bowles, Office of Sustainability Equity Fellow and RVAgreen 2050 Roundtable Member