Contact Us
Address:
900 E. Broad Street
Richmond, VA
23219 USA
 
Hours: Mon - Fri (8 a.m. - 5 p.m.)
Phone No. 804-646-6430
Email: Ask Public Works
Neighborhood Clean-Up Program
NOTICE: Museum District | Zone 6 Neighborhood Clean Up schedule change - Due to the Ukrop's Monument 10K race on Saturday, April 23, residents who live in Scotts Addition between North Thompson Street to Arthur Ashe Boulevard need to place items out for collection on Thursday, April 21 for pickup on Friday, April 22. All others in Zone 6, the normal Saturday, April 23 pickup applies.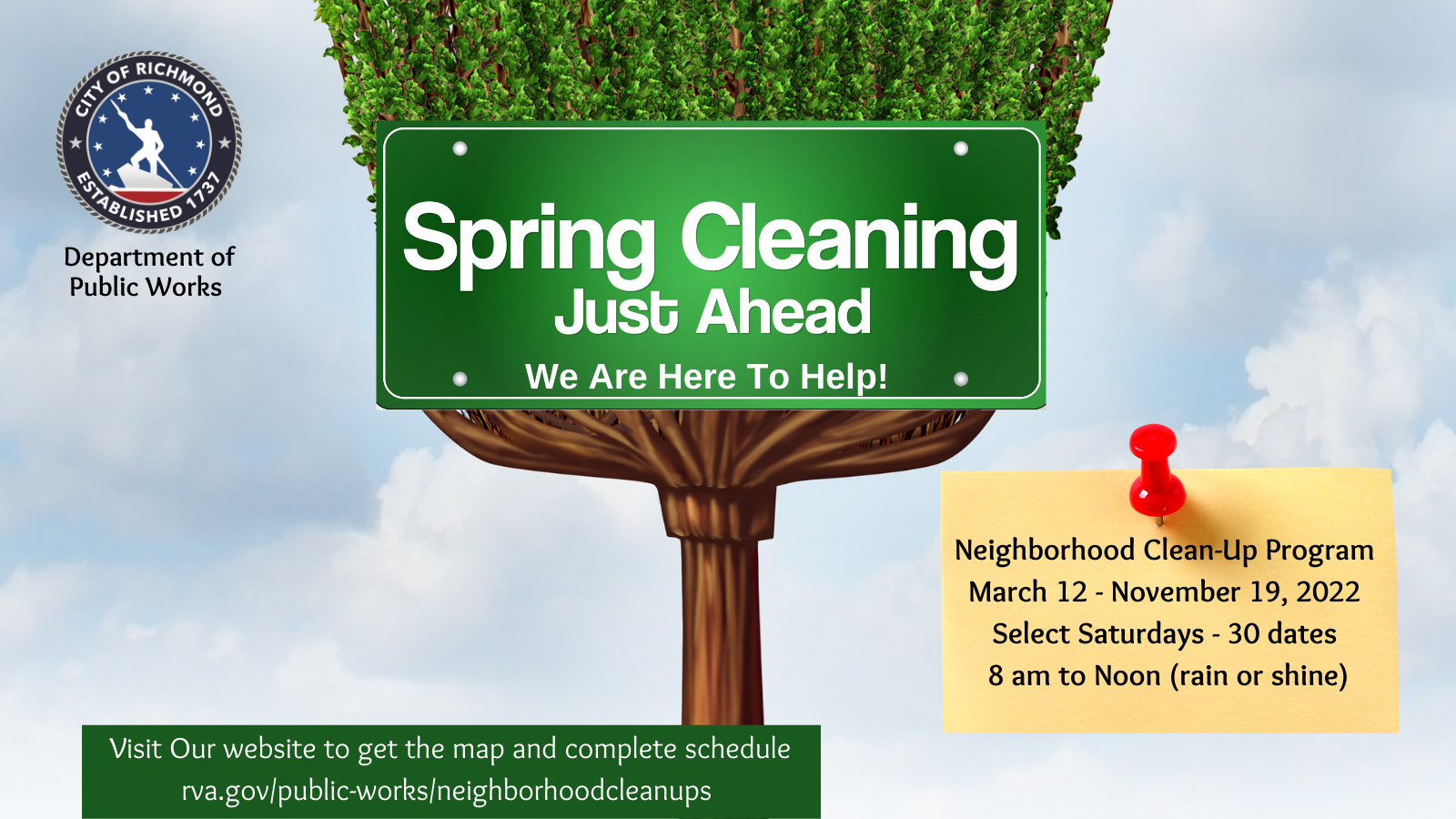 Clean-ups are scheduled from 8 a.m. to noon (rain or shine) on selected Saturdays from March through November.
Please see the Neighborhood Clean-Up Program MAP and Schedule with locations around the city. 
Press Release with program information and dates listed by zones for the Annual Neighborhood Clean-Up Program for 2022
We take everything  - furniture, mattresses, tires (four per household), and appliances. All brush must be cut into four foot lengths and bundled.
Unacceptable items include:
Electronics and
Construction debris
Hazardous waste
Broken glass 
For more information, please call 804-646-8325 for more information or go to the Clean City Commission webpage.