COVID-19 Information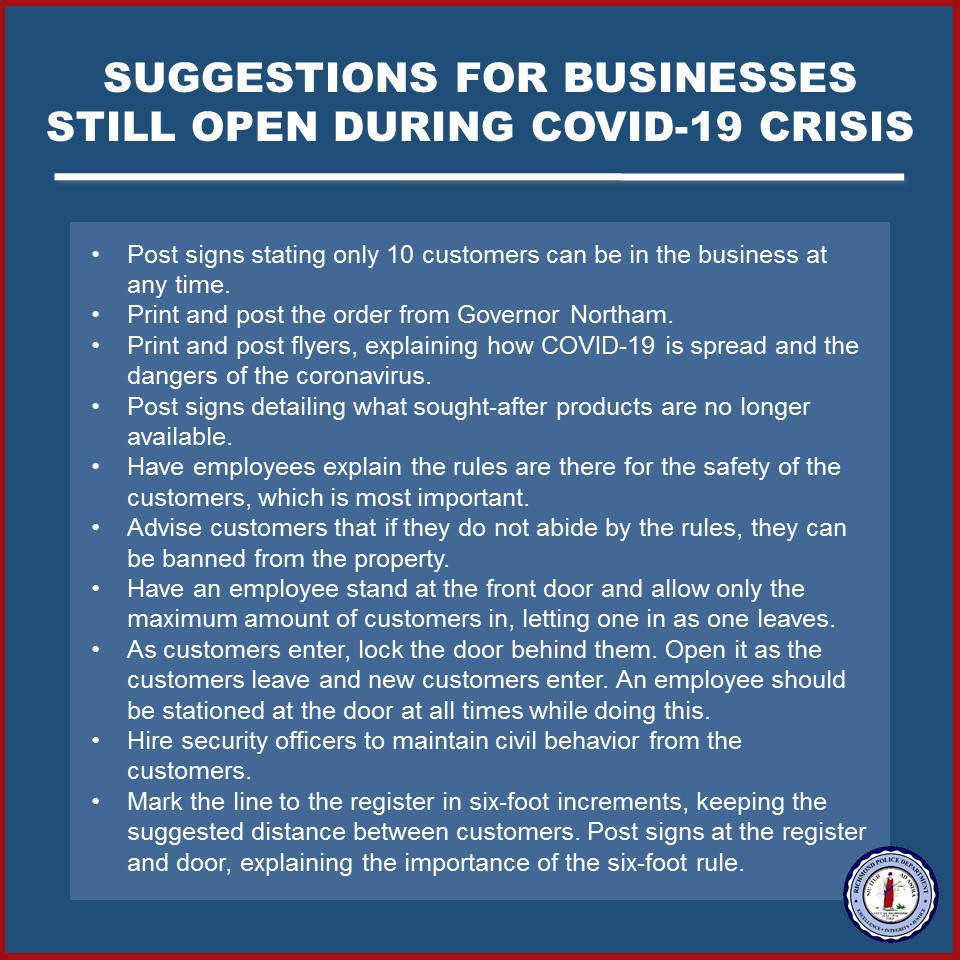 It has been asked what businesses, that are allowed to stay open, are to do if they experience customers that will not abide to the "10 person" rule. Below is a list of suggestions on how to prevent businesses from being in violation of the order given by Governor Northam. Remember, it is the responsibility of each business to ensure they are abiding to the rules.
---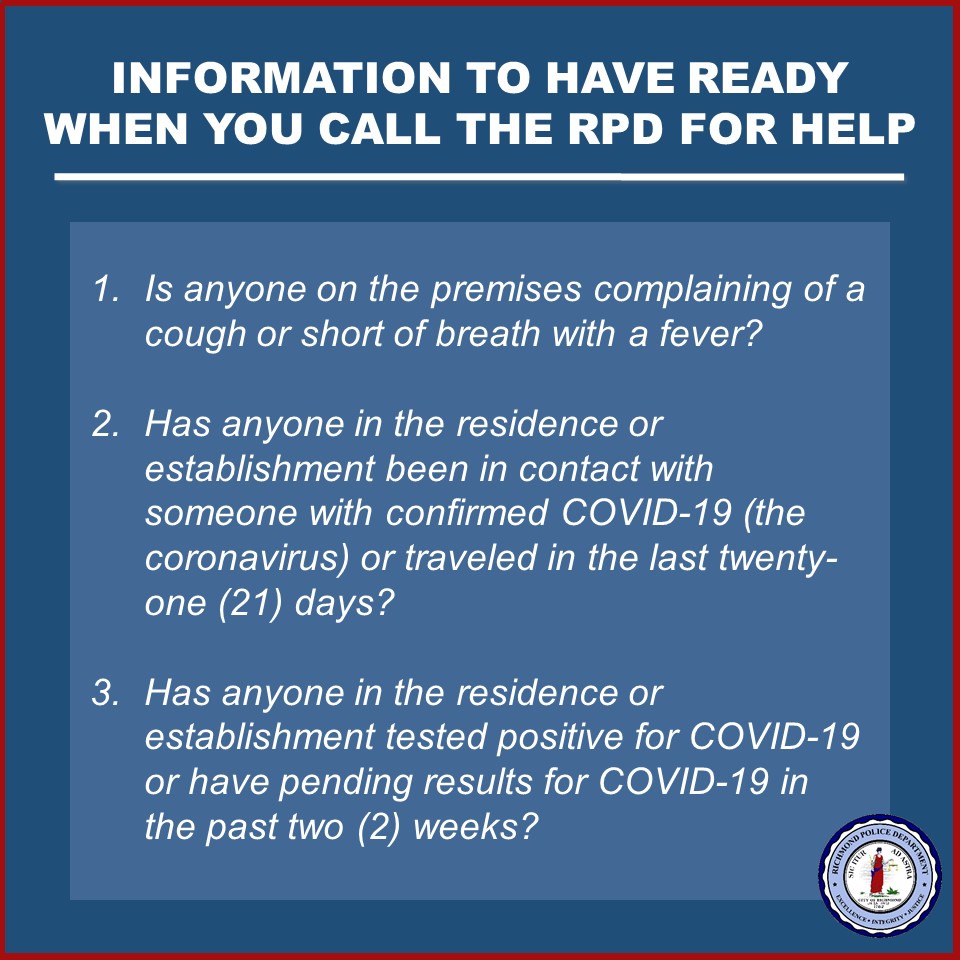 In an abundance of caution for field responder safety, these three additional questions will be asked during the emergency call taking process. This now applies to all RPD calls for service involving a complainant who requests to be seen by a Richmond Police officer upon arrival. We want to stay safe as we work to keep you safe.
---
RPD ADVISORY
ENFORCEMENT PROCEDURES OF COVID-19 EXECUTIVE ORDER
1. FIRST COMPLAINT – Officers will identify the responsible party, educate them regarding the governor's order and document the interaction in an offense report. This will include providing the responsible party with a copy of the executive order.
2. SECOND COMPLAINT – Officers will warn the responsible party that continued violation will result in a Class 1 misdemeanor and document the interaction in an offense report.
3. THIRD COMPLAINT – Officers will contact supervision for assistance and proceed with criminal charges, if appropriate.
*NOTE* - Egregious or extreme cases will be handled differently
Here is a link to the full text of the Governor's instructions