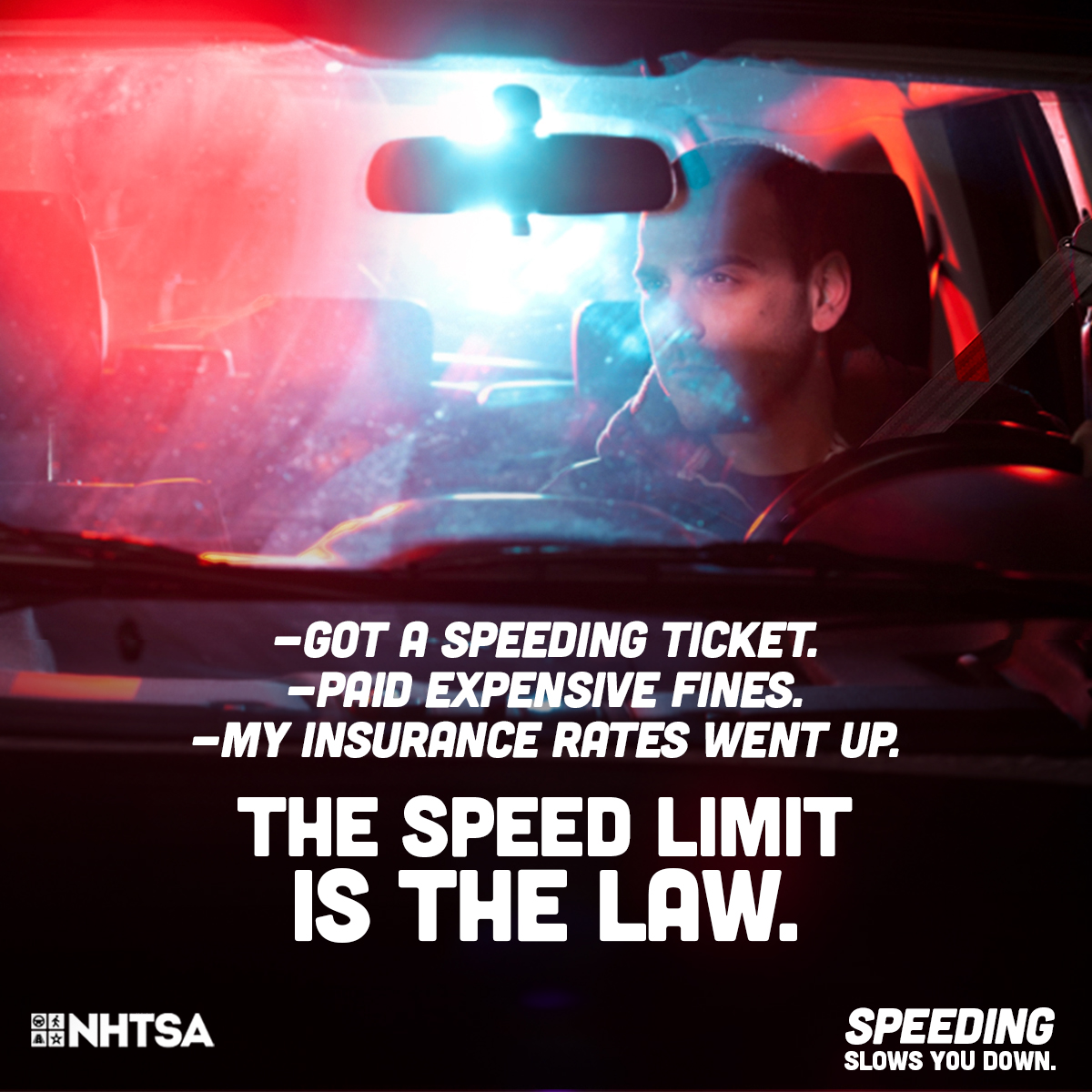 It doesn't matter when or where -- speeding is always unsafe.
The Richmond Police Department joins our Highway Safety Partners in reminding the citizens of RVA to Slow Down.  Speeding endangers everyone on the road:  In 2020, speeding killed 11,258 people.  We all know the frustrations of modern life and juggling a busy schedule, but speed limits are put in place to protect all road users.  Learn about the dangers of speeding and why faster doesn't mean safer.  #KeepRVAsafe
Local roads are more dangerous than highways for speeders:  In 2020, 87% of all speeding-related traffic fatalities on American roads occurred on non-interstate roads.
Slow down around road crews:  In 2020, speeding was involved in 37% of hte fatal crashes in construction or maintenance zones.
In 2020, speeding was a factor for 19% of drivers involved in fatal crashes on dry roads and 21% of those occurring on wet roads.
From 2019-2020, there was a dramatic increase (17%) in speeding-related crash fatalities.  Even advancements in vehicle saftey and passenger protection cannot keep people safe from the dangers of speeding.
Speeding can reduce a driver's ability to negotiate curves or maneuver around obstacles in the roadway, can extend the distance traveled before a vehicle can stop, and can increase the distance a vehicle travels while the driver reacts to a hazard.  Speeding can also increase the risk of crashes and injuries because other vehicles and pedestrians may not be able to judge distance correctly.
For more information, visit www.nhtsa.gov/risky-driving/speeding